Best Practices to Combine Instagram and Email Marketing for Business Promotions
Email marketing is one of the oldest and first-generation online promotional tactics, which is still efficient and useful. The major advantage of e-mail marketing is that it can go along well with the new age marketing strategies including content and social media marketing, and it enhances the value and outcome of the marketers' efforts.
Social media can now function on its own, but it can produce much better results when strategically paired together with other components. Social sharing is the backbone of all content initiatives now, and avenues like Facebook retargeting and LinkedIn promotions open doors for better lead generation opportunities. Instagram is also slowly joining the league as the marketer's best tool for promotions and lead generation. Let's see how it fits in.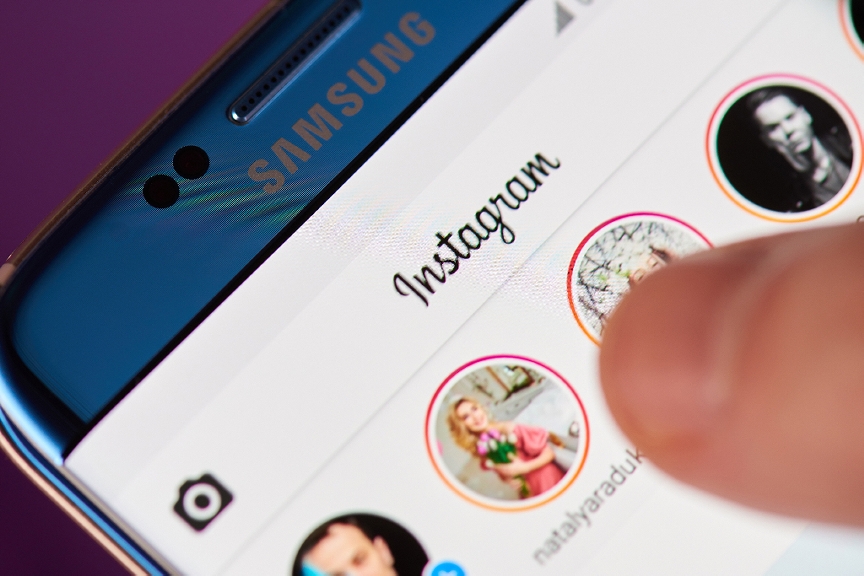 Instagram and email marketing
Social media marketing, especially Instagram marketing makes it a real possibility to go well with email marketing. Though many modern marketers tend to disregard email as a strong promotional channel, experienced professionals know how to create the right mix of strategies to bring desirable results. Even though Instagram gives social marketers quick access to brand fans, e-mail remains as a mode of direct communication that a company can use to reach its target audience.
Ideally, a digital marketer who administers different technologies can use Instagram as the ideal sales funnel through which a business can generate leads. Emails can take up these leads, and work on them through the sales funnel to convert them over to purchase or business ultimately.
However, this is not an easy job to accomplish. A marketer needs to gain knowledge and expertise to know how it may work in a real-time situation to enjoy the desired results. Here we will discuss some of the top tips that will strengthen your efforts in Instagram and email marketing promotions.
Think critically and identify the lead magnets
Sit down with your team and run a brainstorming session to determine what matters the most to your customers.
What are the problems they face?
What information do they lack and you need to share with them?
What are their genuine needs?
Even though you may not be able to solve every problem, you will get many unique points to address and work on. Try to come up with solutions in such a form to devise something like a lead magnet.
The lead magnets may come in all forms and shapes. From simple coupons to informative e-books, an ideal lead magnet will hand over the most needed personal information in the blink of an eye. Whether you consider it as a lead magnet or an opt-in option, the objective of this featured content is to have your target group think of giving it a try.
If they find the lead magnet a real good steal, you will start seeing names and e-mail IDs pouring in. Now, what Instagram does in this particular digital marketing strategy? It is quite simple. People see these promotional offers on Instagram with attractive images and lead your followers for Instagram to the bio and then click on the link to a well-designed landing page or your website.
Creating a landing page for Instagram
It is crucial to consider where you lead Instagram followers. Quite naturally, everyone thinks of the company website, which is the standard practice. However, it is ideal if you can go a step ahead and redirect your Instagram fans to a customized landing page where they have easy access to all your offers. It is highly effective as it eliminates any potential confusion for the customers who otherwise need to browse through various web pages on your site to find what they are actually looking for.
An Instagram-specific landing page is found to have 40% more lead generation advantage than directing the users to the company website. Once you receive the name and contact e-mail ID of the users, you can instantly deliver what they are looking for in the form of free valuable content or the promotional coupons. Once they start enjoying the benefits of participating, you can also make use of the same users to expand your customer base by adding more followers to your account through user referrals.
Preparing Instagram Bio
Creating a lead magnet that has the capacity to attract the customers is not enough, but you also need to focus on making a great "bio" to impress the viewers. On Instagram, you will not be able to add a link or call to action on the posts. The only place where you can add your website or page link is your bio.
To do it the right way, you need to think of a short but compelling description of your business or special offers and include a tempting call to action too. The bio should be enticing enough to form an emotional connection with your customers. They should get a feel for your unique brand and then click on to reach the landing page and share their contact details.
Instagram contests
It is also worthwhile to discuss Instagram and email marketing contests, which has a high acceptance among the users. Let's see an example.
Saks Fifth Avenue introduced a fashion contest around the automated feeds of Instagram photos by promoting the hashtag campaign as #SaksSelfie hashtag for the subscribers. The selected participants may also win a $1,000 gift card. It helped to give a personal touch to the photos, and people started participating enthusiastically in the contest by uploading their photos wearing the latest attires by Saks, which created the sense of a very common community around the particular brand.
Final word
There is no doubt that content remains the king in terms of online marketing, whereas social media marketing has already built a solid base as today's trending marketing tool. However, email marketing is here and will be here for the long haul. So, to take the best advantage of digital marketing, you need to combine these three to ensure an extra-stellar marketing output.
Image: Photospin
Author Bio:
Maria Jones is a freelance digital marketing consultant and a professor of marketing. She has a fair number of followers for Instagram, and she actively participates in the online discussions and forums about the latest practices in marketing.