Here's Why Guest Blogging Will Take Your Business Places
Carol Tice built a blog from zero to almost 12,000 readers through guest blogging and posting valuable content. She admits that in the beginning, nobody cared about what she had to say, but she stayed persistent and the results showed gradually. She went ahead to write an award-winning book "Make a Living Writing" and founded the 'Freelancers Writer's Den'.
Guest blogging is an easy, low-cost and effective way to market your business. It does take some time to prepare a good post, but pays off well. You can easily spread the word about your business out there and spread awareness about your niche at the same time.
The thing which sets guest blogging apart from other marketing methods is its educational value. Well-informed business owners take time out to teach people something from their experience and it makes the community learn something new. In exchange, these writers get links back to their sites and build a reputation for themselves over time.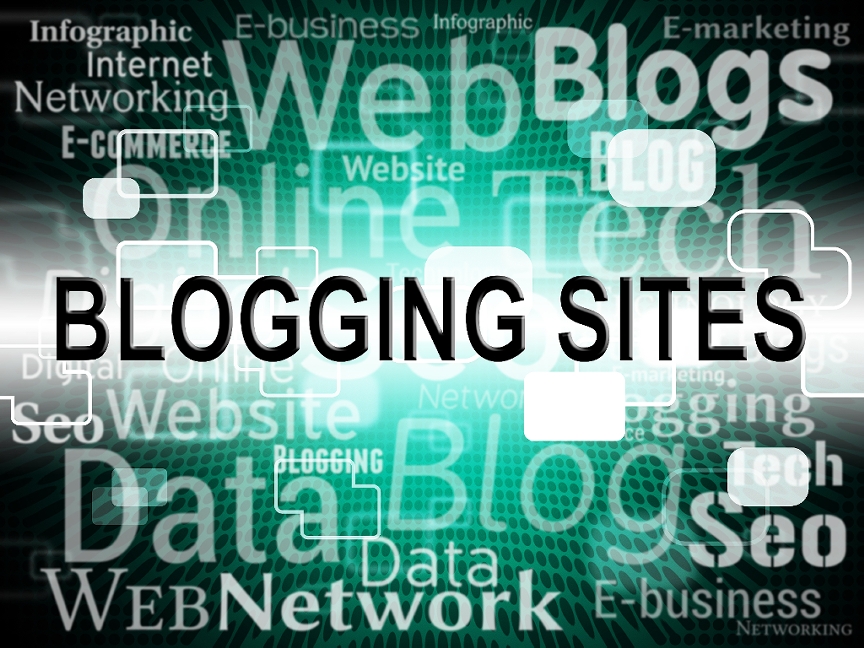 However, not every guest post will go big on the internet. Some of them don't yield expected results and that is okay. This is a time taking process and has its pros and cons. It will hit the right target if your execution is good. Blogging should be an essential part of your inbound marketing strategy, because content is king and good content still rules over the internet.
Good for the SERPs
Blogging is great for your keyword optimization and off-page SEO. It makes you look good to Google and other search engines. Google bots will crawl all over your guest posts and index you as a responsible and high-ranking business!
It not only benefits the website you write for, but also lists your business site higher on the basis of link exchanges. Backlinks which lead to your blog are of great help to your business. It becomes a win-win situation for everyone involved.
Builds relationships
When you pitch for guest blogs, you approach new people every day who may or may not be working in the same niche as you. It gives you new ideas, new opportunities and some brand new relationships. If you carry on the pleasant interaction after your post is accepted, you can even become good friends with some of these people and build something new. The good part about guest blogging is that it helps in building a community of like-minded individuals. Make sure you do all the right things when pitching for a guest post.
You don't have to wear a dress or a suit and don't have to hand over your business card to anyone at a networking dinner. Just find some potential blogs to write posts for and you will meet new people regularly.
When you work really hard to write a well-researched and unique piece of content, these bloggers and website owners will value you and may refer your business to people they know. In this fast-paced tech world where new content is required every day, if you present a website owner with good content in exchange for a link or two, they probably won't mind at all.
Builds your domain authority
You might think that a new business might take more than a few years to build authority around their brand, but that's not true. With the right planning and consistency, your business can build domain authority in few months.
It's simple - target top blogs and websites in your niche. Send them a pitch and if they accept your invite then send them a well-written and well-researched post. The article posted on a website of a high domain authority will result in great traffic to your website. This exchange will bring your blog/website a high domain authority and search engines love that.
Grow your subscribers
It is inevitable that great content will attract readers to your business website/blog faster than any marketing gig. Especially if that great content is posted on a credible site. This means that the readers of that website would want to subscribe to you as well. Your subscribers would want to stay tuned to receive more of your amazing offers and content.
There is no limit to how many subscribers you can grab in a day with guest posting, but be assured that the numbers can be great. Greggory Ciotti used guest blogging to grow a subscriber base of 36,733! This is what he has to say:
Although much of our traffic strategy now relies on search, in the early days guest blogging played a huge role in getting us off the ground. To this day, I still take the time to publish a few guest posts each month on sites with great audiences.
Tips for writing amazing guest posts
Based on the examples and tips provided by successful business owners, here's your cheat sheet for writing and winning a guest post:
Pick winning topics. Run a search on the web about the topic you want to write and see how popular it is.
Ask questions in your headline. It immediately creates curiosity in the viewer's mind and they're bound to click.
Add numbers to headings. The fact that listicles are so popular shows that our minds want quick and immediate solutions. "5 ways you can become a more productive person" sounds like a persuasive and motivating headline which many people would love to read.
Add as many numbers as possible. When dealing with crucial topics related to business and lifestyle, adding more numerals can actually benefit you. 2 ways you can become more productive sounds good, but not as good as '20 tips to turn you into a more productive human today'.
DON'T copy paste from your older articles.
Make content which can be shared and reshared after a few months.
Always share your posts on social media. Your blogger friends might share your post and get you some organic traffic for free.
Begin now!
Here are some places which accept good guest blogposts and the exposure is going to make all the effort worth a shot.
Author Bio: 
Audrey Throne is a mother and a professional blogger by choice. She has completed her master's in English literature from the University of Birmingham. As a blogger, she wrote quite a few posts on health, technology as well as management. Currently, she is an Associate with UTGsolutions Team. Find her on Twitter: @audrey_throne.