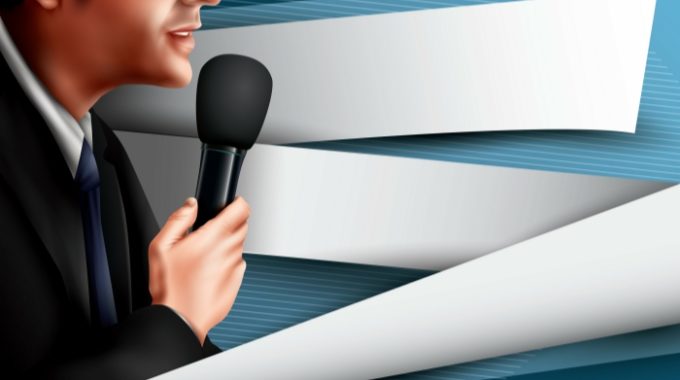 Maximizing Social Media to Its Full Potential with Event Management
Social media is groundbreaking for an incredibly diverse set of reasons across every industry. Since it's been so disruptive to business, it can be completely overwhelming and a drain on resources, which can be problematic for early-stage startups. But, it is important when it comes to event management.
Knowing how to properly utilize social media during events (and before the actual event) is something that anyone is born with. It's a talent — an art form that can be learned and one that we hope to help you learn within this article. This will serve as your portal to have a comprehensive strategy to promote events the right way through social media.
Social Signals Are Crucial to Digital Marketing
As far as decision-centered processes like ticket purchasing and registration for events go, social proofing is incredibly important. Every action that you post on your social media channels will have a direct influence on your event's overall digital marketing efforts. Prospective attendees are deciding if they want to purchase a ticket to your event — what you present on social media will inevitably cross their screen.
Your entire effort and process will have an incredible influence on how your event site will rank on Google. Content is king on social media and by utilizing it intelligently, you can garner a substantial boon to your SEO efforts. The more effort put towards creating value with relevant, targeted content, the better your site will perform on both social media and in Google's search rankings.
Be Prepared For These Objections From Management
Your boss might very well be one of the managers and c-level executives that share a lot of skepticism of the efficacy of social media. The myths and negative views of social media are still prevalent these days and it's your job to convince the powers that be that there are obvious benefits. Here are some of the most common criticisms we see regarding social media in event management:
Social Media is a Fad
This one has started to die off, but it was a commonly held view back in 2008 when Facebook and Twitter had just hit their apex and were soaring. Most of management was dismissive of social media as the current obsession of the times, thinking that it would dissolve in a couple of years.
Luckily, this opinion died off over the years — it's difficult to feel this way in regards to social media in today's climate. If you pay attention, you'll notice that quite literally everyone you know are all equally involved in using social media. It doesn't really matter who you are, in some way you're partaking in some channel in the social media ecosystem.
While this is true, it doesn't immediately mean that your event should engage with social media, but it's hard to argue with the reach of social media.
Attendees Will Be Negative
This is simultaneously the simplest and hardest concern to dissuade all at once. It doesn't take a therapist to wrap your brain around the fact that if you're concerned about receiving negativity, you're either lacking in confidence or are attempting to hide things you've done wrong.
There is a hard dose of truth in this concern — if the event is terrible; you can bet attendees will vocalize it on social media (think Fyre Festival). The counter-point, however, is that if the event is amazing, attendees will shower you with praise. But something to keep in mind: your attendees may already be saying negative things about the organization's event without your knowledge and if you aren't on social media, you aren't able to do damage control or steer the conversation.
When it comes to criticism, acknowledgment and action on social is much more effective and is a key performance indicator of customer-centric businesses and the events they hold. Your attitude towards criticism should be to get curious about it and fix it, if necessary, rather than deny it.
Our Target Market Is Not on Social Media
The stats surrounding social media make it near impossible for prospective customers to be absent on social media, but there is an art to choosing the channels that are appropriate for your core audience. Most people are absolutely on social, but are often not engaged on social to buy event tickets.
If you're facing this criticism, you'll move mountains if you counter with data-backed evidence. Analyze your competition, research the attendees from past events, and use a form that requests social network handles to validate that your audience is on social media.
How to Nail Your Social Media Event Marketing Strategy
When most of us think about social media in regards to event management, we typically immediately think of event promotion. While this is a major component of social media marketing for events, the scope of use and the potential for your event is much bigger than that.
Social media adds value to all the objectives of your event. When used properly, you can use it to activate engagement at an event, better improve networking opportunities, manage any existing customer service problems and direct attendees to helpful, enriching content. It also gives you an opportunity to address attendee feedback in real-time.
Here are the definitive actions you can take to make social media marketing a powerful addition to your event marketing stack:
Define the Areas Where Social Media Can Have A Definitive Impact on Event Management
As you work on assembling your social media strategy, it's vital that you identify objectives that are aligned with overall event objectives and are working to help achieve these core metrics. To truly decipher how a solid social media strategy can achieve these goals, take into consideration where social media can truly add value to your event.
Here are some ideas of objectives that your event can capitalize on:
Customer Service Events that have a trained social media team can quickly and easily deal with the problems that arise at most every event: chilly conference rooms, lost items, and questions about sessions. They're also in a position to proactively provide information to attendees — info about flights, reminders when breaks end, where the bathrooms are and other necessities.
Marketing The nature of social media makes it an extremely effective tool to connect with customers at every stage of the sales cycle. Placing your focus on better positioning your event's brand in both current and potential attendees' minds will create a powerful conversion machine for your event.
Online Reputation Management Online, traditional PR swiftly becomes reputation and brand management. Social networks are a powerful tool to circulate messages, change perceptions and also drive the perception of the wider ecosystem your event is speaking to. Social media is fast-moving and extremely responsive, which makes it ideal for confronting a crisis or finding solutions to problems before they snowball.
Event Engagement Social media is a perfect channel to encourage feedback during events. Your team can utilize this more effectively by working in gamification, live polls and Q&As, live streaming and more ways to engage with your attendees.
Event Feedback Event managers no longer have to work double-time to get feedback from attendees. Instead of working for it and asking for feedback, it's handed to event management on a silver social platter. Your target market is already discussing your event and business online. Tapping into this conversation gives you the opportunity to fully comprehend both what went wrong and what went right during your event.
Map Your Processes
Once you're in a place to confidently assign the areas of your event that social media can assist your business, it's time to decipher where in your event social media can put its best foot forward. Process mapping is incredibly effective at this point.
Process mapping involves listing out all the touchpoints and the user journeys of the stakeholders associated with your event and mapping how they'll be affected at each moment.
By placing your eyes on all of these processes, you can quickly identify areas where social efforts will help attain economies of scale, avoid task repetition or flood people's email with unnecessary communications.
Don't worry about getting too granular during this process. If you notice that there is an area of your event that there isn't an immediate benefit to engaging on social media, there's little value. Assigning a value to the process should either make sense or not- if it does, it should be demonstrated by an effective tangible outcome for the user involved.
Know What to Post Before You Do
This sounds simple enough, right? But it can be a huge roadblock for a lot of businesses trying to promote their events. What will you include in your content marketing strategy that will help you achieve overarching business objectives — specifically, what will help you take advantage of opportunities that you outlined above?
Specificity is important here- know, exactly, the flavor of content your team should create or find. This stage will help you identify sources of content that deliver value to the audience you're trying to reach.
Know Who You're Talking To
Who are you targeting with the content you post? Do you have a clear idea of who your audience is? When you're doing research for your social media strategy, it should seek to identify the key personas of your target audience. Choose 2-3 personas you should always be talking to whenever you select, write, or publish content.
Personas should have a name, age, occupation and income. Having this demographic information will make content selection much easier for your team.
Once you've defined audience personas, create specific guidelines that outline how your team should handle communication with your target audience. Make it a point to ensure that brand values are reflected in all communication that is sent to social media channels.
Conclusion
Social media is an essential part of event management as we know it. It offers a massive number of benefits and presents the opportunity to help you develop long term relationships while growing the communities surrounding your event.
Author Bio:
Kristen Bowie is a marketing leader, forging the path with data-driven decisions. When she's not writing for thought leadership and creating sponsorship proposals at Qwilr, she's hanging out with her two urban dwarf goats, painting, or is out watching a local band.
Read more about social media and Event Management on the Marketing Eggspert blog.