Franchises Flex Marketing Muscle For You
One of the most challenging parts of building a business is assembling an effective identity and brand for your company. What should your logo look like? What will be your colors, fonts, and graphics? What will be your slogan?
For people who are better as business managers and creators of products, this can be an overwhelming task. It's not the kind of thing that you learn in culinary school or during your time as a journeyman heating and cooling professional. And trying to develop it at the same time that you are perfecting your product, shopping for business supplies, and hiring employees can be too much.
That's where franchising can make all the difference. When you become a franchisee, you already have a pre-built marketing image. Your brand is already widely known, so you won't have to spend your valuable advertising dollar to explain who you are or what you do. That frees you up to work on the day-to-day necessities of your brand new enterprise, all the while letting an established firm promote and identify your products and services.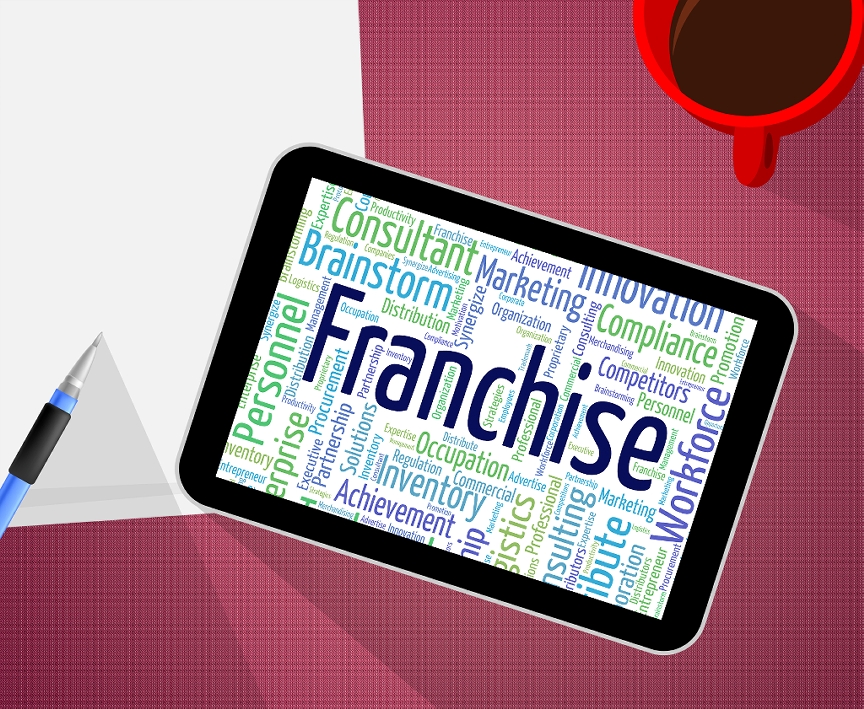 Let's consider some real-life examples of how a franchise's marketing plan can benefit you.
National Advertising
Most of the top franchises have existing national ad campaigns, sponsorships, and other tools to get the company's name out there, all to the benefit of local franchisees and without the cost to them. For example, when UPS took on sponsorship of Dale Jarrett's NASCAR team back in the early 2000's, the company's name was before the eyes of millions of race fans, all without any additional cost to the UPS Store franchisees who were getting a boost from the driver's success.
That can be you. When you join with a national firm that has already proven itself effective, you're also joining with a proven brand and marketing plan. There's no time or expense for you to expand your area; you're already nationwide, and all you need is for local customers to know that you're there.
Online Content
Advertising has undergone a revolution. It used to be necessary for potential customers to turn on the TV or pick up a newspaper to find out about you. But thanks to the ubiquitous cell phone, that has changed. Most people rarely let go of their phones through the day, so if you can find a way into that space, you've got their attention.
Blogs, online videos, and infographics are changing the way people learn about products. It's no longer necessary to cram your full message into a 30-second TV spot; a simple ad that directs them to a more detailed offering can provide extensive, substantive feedback to consumers.
But the creation of these tools isn't for everybody. It takes a franchisor to optimize your online presence with their use of a professional marketing firm, a resource too complex and expensive for a stand-alone business.
Your Reputation Precedes You
The term "opportunity cost" is used to describe the experiences or things you give up by choosing different experiences or things. When it's lunch time, a new restaurant's opportunity cost is the chance to eat at a familiar place. It can be difficult to convince potential customers to skip their favorite destination in favor of your unproven establishment.
That's where a franchise comes in. Before you even become a franchisee of a restaurant, customers know what will be on the menu. They've probably eaten at locations all over the country, so they know exactly what you'll be serving. As a result, the opportunity cost is lower, and customers are more willing to give you a chance.
Many people decline franchise opportunities out of pride or independence, but the reality is that you still have a high level of autonomy in a franchise. When you can pair that valuable arrangement with the proven power of a franchise, you have captured the best of both worlds.
Image: Photospin