4 Things You Shouldn't Ignore When Creating Content in Your WordPress Blog
If you're creating content in your WordPress blog yourself, you probably use the bare minimum features in WordPress. I get it; there's a lot there, and most of it can seem overly technical.
But I want to introduce you to a few key things to pay attention to when creating content so that you maximize your ability to appear in search engines.
I use—and highly recommend—the Yoast SEO plugin, so I use the terms that the plugin uses. Likely, even if you're using another SEO plugin (or none), you can find similar components in your version of WordPress.
1. Meta Description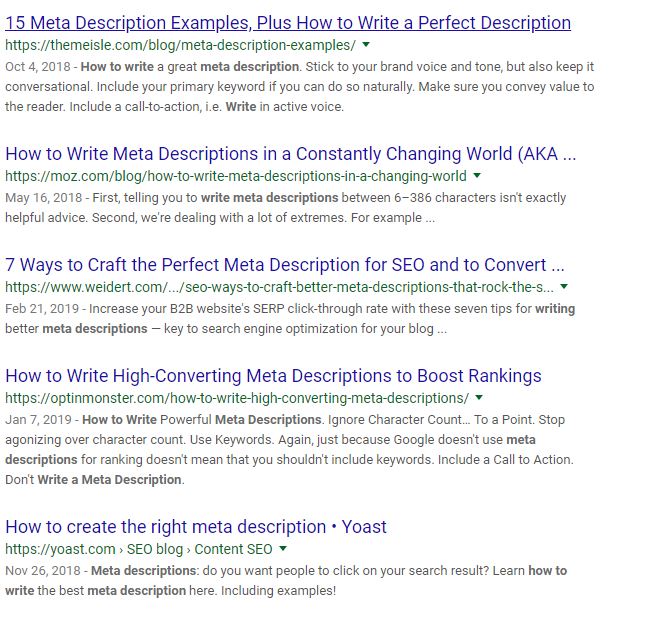 When you search for something on Google or another search engine, you'll see results with a paragraph under each describing what you'll find on that page. That's the meta description.
This should be a few sentences long, and should accurately explain what searchers will find on your page or blog post. The nice thing about the Yoast SEO plugin is that it encourages you to write enough—but not too much—copy so that you'll be appealing to search engines.
2. Image Alt Attribute
If you're like most people, you quickly upload a stock photo to your post and move on. But the problem with doing that is that most photos have useless names, like 345STR.jpg. This is a missed opportunity to communicate with search engines.
Because search engines can't (yet) read images, using an image alt attribute (fancy way of saying a title for your photo) can give them more context to understanding what the photo is and its relevance to your content.
In other words, naming a photo of a vegan chili pie for your blog post about vegan chili pie "vegan chili pie" will reiterate that your content and photo are about vegan chili pie! That gives you more points, so to speak, to move up search results for that keyword term.
You'll see on the right in the photo upload box a few blank fields. Fill out the title as well as the Alt Text whatever keyword you have identified as the one you want to be found for with this post.
3. Keywords
Speaking of keywords, let's discuss. Every blog post you write should have one central keyword. It's what you think people will search to find your post. Not sure what it should be? Take a stab at it and then use Neil Patel's Ubersuggest tool to see what the search volume is for that phrase and the likelihood that you'll rank high for the term.
For this post, I chose the keyword phrase "creating content in your WordPress blog." I use it in several places:
Blog title
URL (more on that in a minute)
Throughout the content
The Yoast SEO plugin also is a huge help with your keyword. Just plug it in, as I did above, and get recommendations to improve your ranking for this keyword. As you can see above, once I input the keyword, I got suggestions about how to improve my SEO. Overall, I did pretty well with this post!
4. URL
Another often-overlooked element when creating content in your WordPress blog is the URL. It may be set up by default to use the blog title post as your URL extension (http://www.yourwebsite.com/blog/10thingstoknowaboutroses), and that works, but you can also amp up your SEO by using your keyword phrase. Actually, experts argue about whether search engines look at keywords in your URL or not, but I say: what harm can it do? In addition to a potential SEO boost, it also helps people understand what the article is about, just like the description does.
Also, boiling down your URL to fewer words (removing a, and, the, etc.) will keep it clean and short.
So there. You see that these four elements of your WordPress blog aren't all that technical or intimidating, right? You can start leveraging these tools now to see more traffic to your blog and see your posts rank higher in search results.