10 Marketing Lessons From Apple [Infographic]
You want to make it big in business, don't you? And one way of doing that is copying the experts. If it works for them, it will for you, right? If you believe this you're on the right track.
You'll agree Apple is a market leader. Did you know its business success results from more than just impressive technology? Building a dynamic company required marketing; otherwise, no one would have even noticed Apple. And today everyone knows the brand! Here are a few marketing lessons from Apple to inspire you.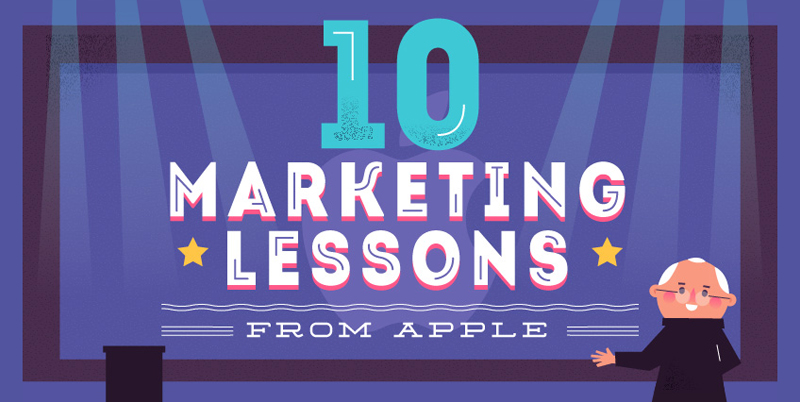 Now you can get noticed too thanks to this infographic The Website Group put together.
We share 10 marketing strategies that Apple used and perfected over the years. You can simply apply them without doubting their effectiveness because Apple proves they work.
We researched these strategies to highlight important features in business. Have you thought about how you handle marketing, communication and social media? Can you stay consistent?
These strategies turned Apple into market leader it is today. Taste some of Apple's level of success by becoming informed. And best of all is how simple these lessons are.
Don't reinvent the wheel. When you use tested guidelines from experts, you can simply enjoy the returns. You know Apple does it right. Follow the leader.
Author Bio:
Ashley Phillips is Managing Director of The Website Group, a UK based Digital Agency specialising in pay monthly business web design, Search Engine Optimisation (SEO) and Social Media Marketing.