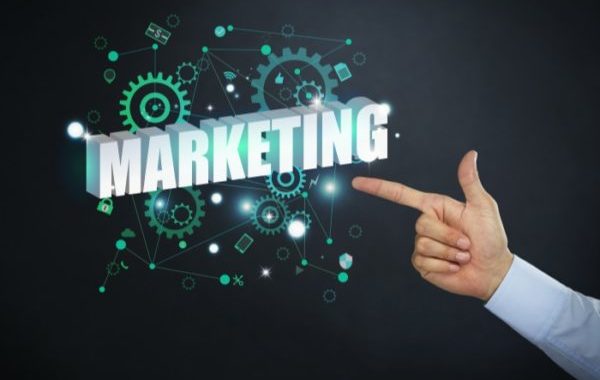 What Is The Difference Between Marketing Strategies and Marketing Plans?
Many people work hard on their marketing strategies. They try out every trick and advice they can find — have a blog, optimize for SEO, produce good content, produce videos, engage on social media, analyze, track, optimize for mobile and so on. And yet, the results are just not that favorable. The effort is there, all of the components are there and there is no increase in conversions or anything, really.
So, most people become frustrated — what are they doing wrong? Everything seems to be working fine for other people, other companies. Just not them. Why?
Well, the trick is not in what they are doing but rather in why they are doing it.
They set up extensive plans about content, videos, social media and all of the other components as well as schedules on when that is going to be released. However, those plans are often not informed and supported by a general strategy.
What? - You might be asking now. Plans and strategies, that's the same.
Not really.
The two terms are often used interchangeably because it just seems easier that way but they don't mean the same thing at all. However, they are both equally pivotal to the process of success in marketing. But where do they differ?
In essence, you probably have a marketing plan, but not a strategy.
This wastes resources like your time and a ton of money. The marketing strategy is where you dive deep into the 'what' and marketing plans are where you go into the 'how'. Strategy is all about thinking and plans are all about doing.
For instance, a plastic example of that would be that you want to be successful in your life in your niche which is your strategy. The plan is all of the steps you want to take to get there.
So, without further ado, let's learn more about marketing strategy, marketing plans, what they mean and why you need both.
Marketing Strategy
Let's start with the strategy because it comes before planning and it's quite different from what you have done so far. Some people seem to think that strategies are just timelines - a schedule of events that are going to happen. But, a strategy is way more than that.
When it comes to marketing strategies, they always start with one thing: knowing your audience. You have to ask important questions here. For example, what are their pain points? Why do they need you? What do they need from you?
Marketing strategy determines your goals as well.
But it's also about the goals of your customers.
So, you have to figure out how both of those meet and how to reach both of those goals. For instance, if you are a company making and selling shoes, your customer's goals are to get the best shoes possible at an affordable price. Your goal at the same time is to be one of the most successful companies in the shoe-making and selling niche. You have to find out how to meet both of those goals.
"In essence, a strategy is an overview of who you need to market your products or services to and what you want to achieve as a company," says Ronald Green, a health blogger at Australia2write.
It's an explanation of the goals you hope to meet with your marketing efforts. It's shaped by those goals.
As such, your strategy should include several points:
What kind of service you provide
Long-term goals
Short-term goals
Internal positioning goals
External marketing message
Analysis of your audience
What your most popular content is and why that's so
You are documenting these things because you want to make sure that your goals are met through the steps described in your plan.
Marketing Plan
Once you have your marketing strategy, the next step is to build a marketing plan. You have all of the goals and the objectives that you have gathered in your marketing strategy to plan what you need to do and when you need to do it.
So, here are some things that you can do:
What kind of content you want to create
Which topics do you want to cover?
When will the content be uploaded
Who will handle your content
Seminars, webinars or similar gatherings that you want to host and a timeline for that
Social media platforms that you want to use and the timeline for that
Here are the main parts of your marketing plan:
The summary: Overview of your marketing plan
The challenge: what products and services are going to be marketed and overview of goals from your marketing strategy
The : Identification of goals, focus, strengths, weaknesses, market share, culture
Customer
Analysis of competitors
Now, customer should cover several sections:
What type of customers do you have?
What values drive your customers?
Their decision making process
What is your target audience considering your products and services
Competitor analysis also entails several points:
Your marketing position
Their market position
Your strengths over your competitors
Weaknesses in comparison to your competitors' weaknesses
What are your goals in terms of market share
What is your competitors' market share that you haven't reached yet
Your 4 P's
You need to be detailed in your marketing plans - this is just the right place for being exhaustive in all areas. There should be a ton of information in all aspects.
"However, just because there's a ton of information, it doesn't mean it should be disorganized. On the contrary, it should be perfectly in order and ready for access at all ties. There should also be a calendar or a spreadsheet. Lists are in order as well," says Delaney Briston, a health writer at Britstudent.
So, as you can see, both the strategy and the plan are extremely important and valuable to your company. If you are trying to get somewhere with your marketing efforts, you need a strong marketing strategy as a basis to your plans. It will be much easier and clearer to build a marketing plan on top of a strong marketing strategy. Knowing your audience is at the very core of that.
Marketing plan is all about the specific steps you are going to take to reach your goals. Marketing strategy is all about your goals. So, think about it: how are you going to figure out the steps to your goals if you don't know what your goals are? It's like starting a trip without knowing where you want to go. You don't know what it is going to take to get from point A to point B if you don't even know what the point B is. But, when you do know, it's much easier.
Examples
To better understand the difference and how it all works, you need to see some examples.
Here is one.
Your objective or goal is to have broader market adoption. Your marketing strategies are to get into new market segments that you haven't tapped into before. Your marketing plan is to develop a marketing campaign that will address that specific segment that you want to reach.
You can already spot the formula: Marketing strategy - Marketing plan - Implementation - Success
Marketing strategy is the 'what'. What needs to be done - in this case, inform customers of the product or service and what makes you different on the market.
Marketing plan is the 'how'. How are you going to do it - again, in this case that would be building marketing campaigns that will help you achieve the 'what'.
Finally, implementation is all about taking action which is set in the marketing strategies and marketing plan.
Author Bio:
Michael Dehoyos is a marketing specialist, currently working with many companies including Phd Kingdom and Next coursework. He assists companies in their marketing strategy concepts, and contributes to numerous sites and publications.
Read more about Marketing Strategies on Marketing Eggspert here.