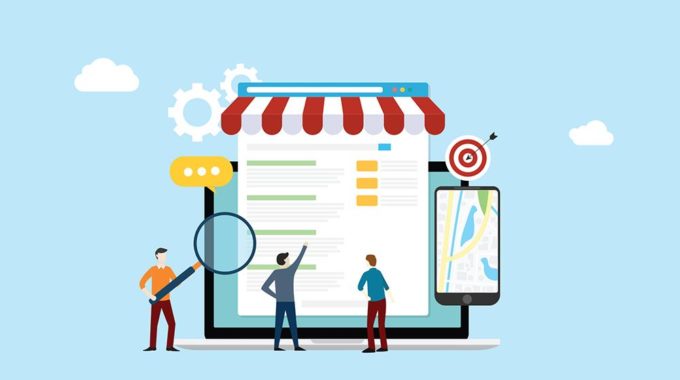 Local SEO for Restaurants: Tips to Dominate Local Search
In today's fast-paced industry, people rely on mobile phones to search for local businesses. This is especially true when people look for restaurants. We expect to see a full menu and reviews in order for us to decide. As a local business, relying on search engine optimization can be crucial. Local SEO can help increase your exposure to potential customers. Set up a search engine-friendly website and create a solid digital marketing plan. This increases the potential for your business to succeed.
Local SEO done properly is not cheap. In Canada, you can start investing as little as $10,000 for a team of SEO professionals. It can be difficult to stand out in the digital marketplace. This is where SEO plays a part, because:
Consumers don't usually search for brands.
Not everyone knows your area.
Some people want to find a place near them.
People love to find great deals.
Using local SEO, you can dominate in these areas over your competition. Most of these queries also have a huge search volume. There are 11.1 million searches on "restaurants near me" alone. Since 2011, Google reported that searches containing "near me" have increased by 3400%. Considering this style of search has a large uplift, it is worth paying attention to. How we can optimize to this fully will depend on your online strategy. Local SEO works ideally because one of its main variables is user location.
Effective local SEO strategies to outperform your competitors in the local market:
Optimize Your Google My Business Page
Google My Business page (GMB) and Bing Places are two important local listings. These platforms are free and they create an incredible business exposure once optimized. A business page can help your brand get visible in a search engine's local listing. If you don't have a Google My Business account, create one or claim your listing.
How to claim your Google My Business listing:
Go to https://www.google.com/business/
Click on "Get Started".
Fill out all the important information about your business (business name, address, and phone number).
After reviewing your listing's information, click Submit.
A study by Gybo showed that consumers are more likely to trust a business with a complete listing. Remember to include opening hours, your website, free WiFi, and parking areas. Make your description as solid and choose the right category for your business. You can also add your menu and the prices of your dishes. Be comprehensive in filling out your business' details. It can help your listing rank higher on search engines.
When claiming your listing, you'll need to go through a verification process. You can verify through your email, phone number, or Search Console. Google will send you a postcard containing a PIN to your physical business address. After this, log in to your GMB account and type the PIN to verify your business.
Once you're done verifying your business, be sure to keep your GMB updated. Regularly add new posts that are relevant to your restaurant. Being active on your listing makes it more relevant to Google's search results.
Grow Traffic Through Ratings and Reviews
Research shows that 86% of consumers read reviews for local businesses. 91% of them trust online reviews as much as personal recommendations. Online reviews can impact your sales and improve your online presence. Create and maintain a process that encourages customers to leave reviews and ratings. This will help you sort out negative reviews. Comments and suggestions can also help make your business better.
Negative reviews are common in the food industry. It's important to respond to them immediately. After all, bad reviews can be considered as an opportunity. If a customer has issues with your product or service, immediately work to solve it. Communicate by listening and asking questions. Focus on solving the problem while making sure that you give your customers what he/she really needs. Once the customer is satisfied, politely ask them to edit their rating.
Maximize Your Social Media Presence
Notice that your Google My Business page has a connection with social media platforms? Both of these two are associated with each other. Social activity is crucial in determining the relevance and authority of your restaurant's success.
For instance, Facebook pages that are inactive have less authority. Be sure to constantly update your page with new posts. Likewise, being active on your GMB page can increase your relevancy on Google. This directly impacts your authority as a restaurant in the local search results. By updating, you're making progress of differentiating your restaurant from the rest.
With hundreds of people using social media, information proliferates easily using this platform. Users share interesting information with just one click. Take advantage of this online word-of-mouth strategy. See to it that your social media has detailed information about your business. Add physical address, contact number, and links to your website. For Facebook, list your restaurant as a local business. This helps local consumers find your business more often on Facebook.
Use social media to create a food trend. You can coordinate with bloggers and food experts with this campaign. Utilize social media to get customers talking about your business. Highlight particular food from your restaurant, produce high-quality and appetizing photos and videos. Keep interesting and relevant content to encourage users to like and spread the word. This helps you grow more organically, which in turn can increase your fans and followers.
Publish Localized Content
Content marketing is a key factor that can help improve your search engine rankings. When done correctly, it can even increase brand awareness, advocacy, and sales. However, publishing content for the sake of content adds no value. Only creating high-quality content can give value and drive more leads to your website.
Instead of constantly posting content, only post when you have interesting, well-researched topics. Local content can be informative blog posts, tips, and guides, which target your local area. For restaurants, this can be an important element. Most local businesses have a higher volume of potential consumers. Utilize local content since it can be extremely helpful in targeting regional audiences.
Through your blog, create topics that are relevant, comprehensive, and are mostly about your local area. This increases your relevancy, maximizing your chance to get on top of the local searches.
Blog about relevant topics:
Recipes
Sales and promotions
Cooking guides and supplies
Local adventures
Remember to always share your posts via your social channels. Use #LocalFood on Instagram to capture the attention of foodies. This exposes your business to local consumers. Through specific city hashtags, Instagram bots can help promote your posts.
There are over 4.2 billion people that are using the Internet and 3.4 billion use social media. As such, it's crucial that your restaurant is active in the local SEO process. Whether you're an independent, startup, or a chain business, you can do all the basics of SEO. SEO has the potential to attract new audiences filled with potential diners for your restaurant. Implement these local SEO tips with the help of a digital partner to maximize the benefits. An expert in local SEO can check on your online activities and help you blaze ahead of your competition.
Local SEO takes time, and effort. There's no shortcut to success. However, taking the first step like claiming your Google My Business listing can make a huge difference. There's no harm in trying new marketing strategies if one is failing. Just be sure to balance them with your current restaurant status.
Author Bio:
Louise shares a passion for creative writing, and enjoys being detail-oriented in her work. Working as an SEO specialist and copy editor at a top SEO agency in Canada has increased her ability to meet new challenges with an open mind. A degree in Industrial Technology (Major in Computer Technology) also made Louise "tech savvy," and she prides herself on her ability to recognize the latest trends and technologies in the digital industry. She hopes to someday visit many of the best dessert places across the globe. She's also a proud "parent" to six beautiful cats.