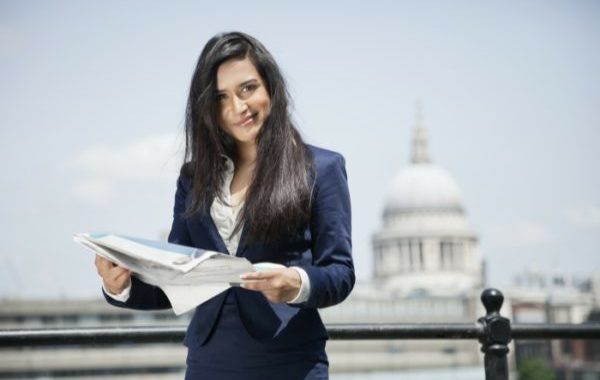 How to Get a Grip on Local SEO in 2019
Most of the SEO service providers have a local SEO service page today. Do you know why? The reason is simple: it is the SEO benefits associated with this genre of Search Engine Optimization.  If you have a local business and you want your business to get noticed, then you need to understand local SEO or give the project to someone who could do it for you.
With regular Google updates, it has become necessary to update yourself with the latest approaches to SEO. In local SEO also, some changes in the approaches have been witnessed with the passage of time.  2019 is here and some new SEO updates have been witnessed in 2018 also. So, we need to understand how to get a grip on local SEO in 2019.
Here are a few tips that can be used to give the SEO benefits to your local business in the year 2019.
#1. Business Listing on Google and Bing
Google and Bing, the two most popular search engines, provide some tools to entrepreneurs to do SEO or to list their businesses. For the business listing, you get the tools named "Google My Business" and "Bing Places" from Google and Bing.
#2. Google My Business
Google My Business is recognized as a directory but it solves a much bigger purpose.  It is a free tool as well as easy-to-use for entrepreneurs, and it provides you with a step to show your presence on Google in both search and maps.  When you verify and edit your business information customers can easily find you and can know the details about your enterprise.  The geographical location of your business is filled, which is why your business also appears on Google Maps. It gives a thorough understanding to the customer to get the whereabouts of your enterprise.
#3. Bing Places
Bing Places is an easy-to-use tool for quickly optimizing your local listings. It also helps you to connect with customers online and to make it easy to promote your business-related activities.  With the goal to provide businesses the tools to quickly and easily promote the enterprises, Bing Places comprises a powerful feature for bulk upload for managing multiple listings simultaneously. 
#4. Map Results Ranking
Google Map results ranking is an important ranking factor for local businesses. Your business is added to maps under the SEO process and, if Google My Business is used as mentioned above, you already get the listing, but the ranking is also a necessary aspect to approach customers.  You can use some simple tricks for ranking, which include:
Put the main keyword in GMB (Google My Business) business name.

Make sure that your categories are correct.

Building niche and local related citations can also help.

On-page should be optimized according to local campaigns.

Press Releases can help to get the higher Google Map ranking.
Area Specific Keyword Research
When you are doing local SEO, you need to do area-specific keyword research.  You can use the tools like Google keyword planner and can use your own estimates such as combining phrases for your service with the location.
First, you need to research what your competitors are doing. Analyze how they are targeting the locations. Do they have the dedicated local SEO service pages? Check whether they keep their contact details on every page. You can put their contact page URL in the keyword planner tool of Google. It can give you ideas about keywords that Google is associating with them, and you can make your strategy accordingly.
While researching your keywords, you need to use Google planner tools, or whatever tool you use for keyword research, to get the search volumes for your location. Try not to stick to your city, but you can also use the cities in your nearby locations where you can get customers or clients.
It is a must-do in today's scenario as most of the people use mobile for local searches. In the past few years, usage of mobile for searches has increased. It becomes more important in the case of local searches. A number of people use mobile to know whereabouts it is and to reach the location when they are on the way. Therefore, mobile optimization is absolutely necessary.
On the other hand, Google is also putting a high priority on local searches on mobile seeing the inclination of people towards mobile searches for local area businesses. The mobile-optimized websites are given priority by Google, and this is also a reason you need to focus on mobile optimization.
Include Location in Meta Tags and URL
A Meta tag is an HTML tag that contains information for search engines about a website. Meta tags inform the search engines about the website's content to be included in the search engine results. Meta tags also contain keywords or phrases, which alert search engines about the content. For local SEO, it is also required to include the location. It will make it clear for the search engines that your business is focused in a specific area.
Also, you need to include the location in the URL of the local SEO service page. It will help your website in getting the ranking on location-based keywords. 
Schema is a project that came into the picture in 2011 and is a collaborative effort of different search engines. It is the structured vocabulary that has been designed to help search engines to better understand the content across the internet. It resulted in Schema.org, which is a website dedicated to supporting a common set of schemas for structured data markup on web pages. It is also a part of HTML tags to improve the performance of the website. Schema is equally significant in 2018 and 2019 also. The geographical markup is an important part of schema. The businesses can add address, phone, fax, and directions in schema. Besides, Call-To-Action (CTA) is a major part of Schema, which can also help in local SEO.
To Sum Up
With the above-mentioned tips, you can get the significant increase in your website ranking in your local area or your desired location. With local SEO, the small-scale enterprises, or the businesses, which have local appeal can get the right audiences who are likely to turn into their customers or clients.
Author Bio:
Shubham is working with Canbayinc, a Local SEO Service provider in New Jersey, as SEO Analyst with 3 years of experience. He loves to write helpful information related to SEO and social media, best practices and tactics on a regular basis. He is passionate about football and loves to get some dust off his boots whenever free.