How to Design a Brand Identity [Infographic]
A brand identity is what sets a company and solution apart from the competition in the minds of their current customers. When designing a brand identity for a client, it's important to understand that it's more than just a logo and colors. A complete brand identity includes all the encounters and relationships that compose the brand experience — as well as all of the visual devices that comprise the corporate image. A successful brand identity project will bring all of these elements together into a clear, connected and effective branding strategy.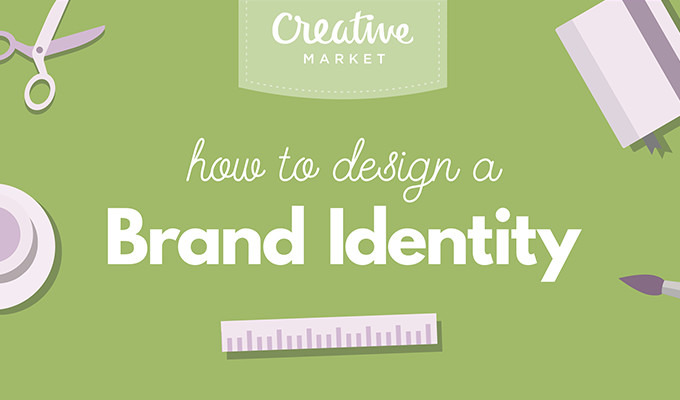 Research, Vision and Design Brief
The design brief is the first major tangible product in your creation of a killer brand identity. It begins with research and a thorough understanding of the company, their products and their audience from both qualitative and quantitative perspectives. Your design brief should include a summary of audience information as well as the company objectives, values and products or services. Along with establishing practical elements of the design process like budget, schedule and file formats, the design brief should identify the client's positioning statement and benefits they want associated with their brands.
Logo, Identity and Guidelines
Logo design, the next step in the brand identity, is generally a process of several cycles, moving from sketches to digital concepts — and continuing to refine until it meets the client's needs and the brand vision. The identity system follows, expanding on the logo design to create a systematic visual language that can translate into a wide range of design assets. This identity system is further detailed in the style guidelines, which prescribe rules for logo use, typefaces, colors and layout that will help your client maintain consistent branding.
Monitoring and Rebranding
Even after you've delivered the logo, style guidelines and other visual assets, the brand identity process isn't complete. Just as companies are living organisms that must embrace change to stay relevant and profitable, a brand identity should also be monitored and revised to stay current and effective.
This strategic and broad approach to brand identity design sets your client's project up for success. By beginning with a thorough understanding of your client, the client's products and their audience, you can translate their vision and goals in visual elements that will attract their ideal customers across a wide range of channels.
Via Creative Market