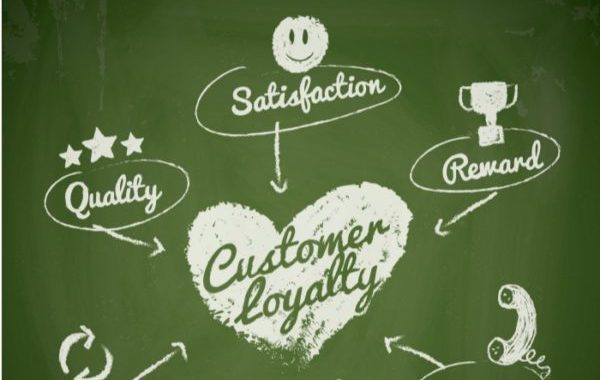 Five Steps to Increasing Customer Loyalty
Why Customer Loyalty is Important
In a study detailed by the Harvard Business Review, it has been shown that improving customer loyalty by just 5% can have profits soaring by up to 95%. In fact, the efforts marketing teams make in acquiring new customers are far more expensive than retaining existing ones.
Loyal customers come in different variants. Many are simply happy to continue buying the brand out of convenience and familiarity. There are those, however, who are known as 'actively loyal'. These loyal customers can actually benefit a company by actively promoting it.
For marketers, it is not simply a case of retaining customer loyalty to maintain constant revenue, but to search out these actively loyal customers to build brand reputation.
Consumer Decision Journey and Loyalty Loop
As customer interactions have evolved as eCommerce has developed, companies have had to adapt to a new mode of thinking. Over the past decade, marketing teams have focused on something called the Customer Decision Journey.
"This journey takes into account the more complex ideas around how customers can be influenced in their choices," writes Janice M Bolland, an author at Academized and Australian Help. "It takes the form of a loyalty loop, the belief being that generating customer loyalty is a cyclical process."
Initial Consideration
This is where the customer has the widest of choices available. They have identified a need or want and are taking steps to research their options. Products which are made accessible to a potential customer at this point are more likely to be purchased.
Active Evaluation
This part of the process is when a customer is in the process of elimination. They gather as much information as they can on each product before making a final decision. During this part of the process, it is crucial to a brand that the most comprehensive information is  presented. A brand may even offer more suitable alternatives to stay in the game.
Closure
This is the moment of purchase, where the customer has chosen a specific brand. In traditional sales models, this is the end result of marketing.
Post Purchase
Many companies are now starting to recognize the importance of the time after a purchase has been made. The customer now has an opportunity to get closer to a brand through the purchase they have made. It is here that, if a brand is vigilant, that customer can be retained. If a customer is retained, the brand can bypass the first two steps and create the 'Loyalty Loop.'
Service Matters
Customers who have a good experience with a brand are likely to recommend it to others. Additionally, if your customer has a bad experience that has been dealt with effectively, they are even more likely to tell their family or friends about it.
Make your commitment to good service known — Before your customer considers purchasing your product, they should understand that your brand is happy to help in any way, shape or form. This can include a virtual advisor to help them make the right choice.
Positive first experience  — Through building a customer service strategy your team should ensure that the customer comes away at every stage with a sense of delight in dealing with your brand. A bad first encounter can lead to negative reviews or a bad reputation via word of mouth.
Attractive packaging  — It may seem to be a pointless extra cost for online products, but professional looking packaging actually adds an image of legitimacy to a brand. Brands who sell their products well with durable, attractive packaging offer value for money, in turn fostering brand loyalty.
 Meet your customer's needs  — Of course, none of the above really matter if you are unable to actually deliver what customer really wants or needs. Simplifying your brand's ability to enter into a dialogue with your customer helps you to identify these and address them.
Listen to Your Customer
Some companies seem genuinely unaware of the power that customers now have in terms of choice, and many seem to ignore the ability customers have to feedback on their experiences. In contrast, a company that has a reputation for engaging with customers is far more likely to cultivate brand loyalty.
"Creating and selling a product is no longer a passive activity," says Jeff Hiscox, a regular contributor to State Of Writing and OX Essays. "Successful brands accept that they need to be constantly available for customer inquiries or feedback if they are to retain business. "
Be available for inquiries
It is crucial that customers are able to ask questions about your brand. You have the chance to alleviate concerns or doubts over a potential purchase. It means also that you can guide a customer towards making the right purchase if it turns out the product they're looking at is unsuitable.
Make it easy for your customers to give you feedback
As we move into an ever more open, consumer-driven marketplace, ignoring customer feedback can be disastrous. Your customers are able to flag potential issues that you may not see at the production end, and not all are prepared to give you the opportunity to address their concerns.
Actively search for bad reviews
Those customers who aren't prepared to offer you feedback directly can often be hindrances to fostering customer loyalty. The anonymity of the internet gives them the freedom to leave negative, sometimes damaging reviews. Though they can be hurtful they should be taken seriously, and the underlying causes of their bad experiences need to be addressed.
Convenience
Customers are far more likely to remain loyal to a brand out of convenience and ease of use above anything else. We want to make it easy for them to access our brand, and to produce options which make it convenient for them to remain with us.
Create tools which make it easy for customers to make a decision
When engaging with a site where we sell our products, it is important that we give the customer the ability to compare and contrast our goods in order to make well-informed decisions. These can be automated tools or plugins which list key features and specs that are easily searchable.
When creating a customer loyalty program, it is important to confuse potentially loyal customers. If we offer only a complex system of rewards, we may end up spending more to retain a customer that is less likely to return for fear having to navigate our points scheme.
Charge an upfront fee for VIP access
Some companies have done very well to retain customer loyalty by avoiding the points system altogether. Instead, they offer the customer the chance to know exactly what they are getting for their loyalty via advanced or exclusive packages.
Loyalty Programs
Many companies roll out loyalty schemes as a matter of course. But these programs should be treated with caution, as they are not always appropriate.
Pros
Customers who are actively engaged in the loyalty program are likely to generate a great deal of income. They understand the perks involved and the incentive to buy again.
If a loyalty program is innovative, offering new ideas on how a loyalty scheme can look, you foster a reputation for uniqueness.
In collecting contact info in the registration process for a loyalty program you create an opportunity for direct contact with your customers.
Collecting this data means you have access to understanding your customers and, in turn, you can create more targeted marketing.
Cons
If you don't create an innovative rewards program there is a danger that it will look just the same as anyone else's.
Some customers are wary of loyalty programs, rightly or wrongly, the assumption being that nothing comes for free and the loyalty program is a scam somehow.
Even if you do get the buy-in from a customer, the data they provide can be skewed and marketing teams may end targeting the wrong demographic.
Author Bio:
Chloe Bennet is a content writer for Boom Essays and UKWritings. As a marketing specialist she loves to write about email, PR and communication. Chloe works with the customer support team at Essay Roo portal.
Read more posts about Customer Loyalty on the Marketing Eggspert blog.