Creative Lead Generation Ideas Fueled By Consumers
The process of lead generation for various types of businesses is ever-changing. And without any doubt, the changing behavior of consumers is the driving factor of these lead generation changes. Gone are the days when traditional marketing alone can work wonders for your business. These days, both traditional and digital approach is necessary to develop great lead generation ideas.
It can be tough, especially for small and startup businesses like yours. It can be challenging to figure out what are the changes to come and what could be done to step up and address the needs of both your business and the consumers.
So before you dive into the deep waters of lead generation, here are creative ideas to create an effective lead generating machine for your business.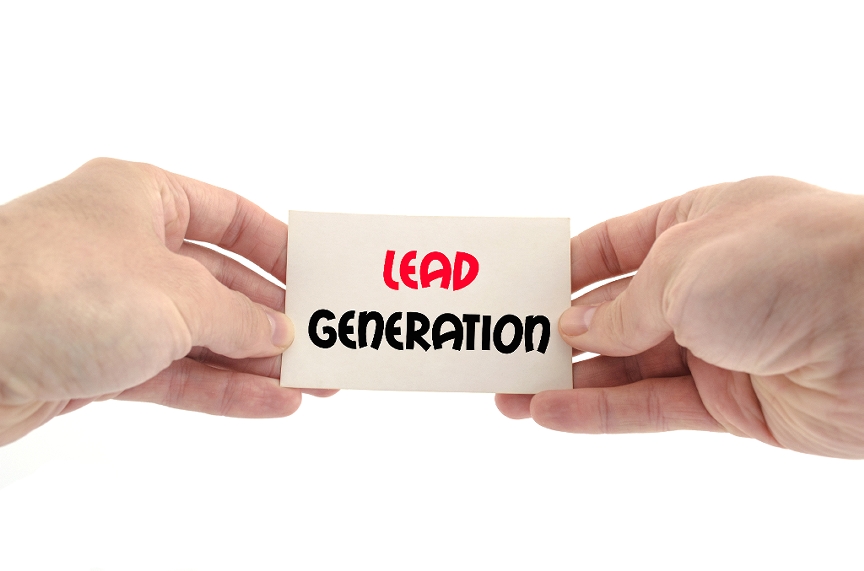 Connect Your Messages To Consumers
Before you start any campaign, you have to make sure that each piece of message you will create can effectively communicate and connect with your target market. This will allow your prospects to see your business as something that could help them address their needs and in the process, you are leading them towards your business.
Getting inside your buyer's mind should do the trick. Creating a roadmap or enhancing buyer personas will allow you to navigate the different areas which will impact your communication with your target market. From habits and interest to likes and dislikes, you need to gather all these data together and understand how these will affect your consumer's buying behavior.
You should go beyond the demographics and implement an in-depth research about your buyer persona so you will be able to locate the pain points which you can address and position yourself as a relevant solution.
According to Hubspot, behaviorally-targeted ads are twice as effective as non-targeted ads. So you have to be accurate. You cannot just waste your time using a campaign to the wrong people or the right people but the wrong campaign. Your mission is to match your products and services to the needs of your prospects through a targeted message.
If you are aware of the different factors which affect your target consumers' behavior, you can create a campaign that connects your message to your consumers.
Collect And Share Stories From Your Market
Human beings, in general, love to tell and listen to stories. They love to tell and listen to something that invokes an emotional response. Through collecting and sharing stories to your target market, you can actually attract new leads towards your business.
Show your market how much you value them. They are your heroes and you need to make them feel that they really are. Content such as videos and blogs are an effective medium for consumer stories. Use this as a tool to strike the key criteria which will make your consumers buy from you.
Start A Localized Mobile Campaign
If you have any plans of going global, start by going local. Your business needs to take a different approach to different types of audience so you can successfully connect to them as a whole.
Localization is a kind of marketing campaign that allows you to understand and utilize consumers' differences, specifically in languages, cultures, and traditions, for lead generation and sales conversion. It enhances user experience as you take your marketing to the consumer's playing field.
Aside from humanizing your brand and providing variations of your marketing context for different cultures and languages, it is also important that you know how to take your business to mobile.
Mobile, though a tricky medium for marketing, can be an effective tool for a localized campaign. Going mobile allows you tap into large local market reach. According to Comscore, about 71% of online minutes are spent on mobile in the US alone. So it is no longer a question whether users actually use mobile, it is more on how will you utilize mobile for your local campaign.
As important as making your website responsive, gathering data about how different types of consumers use mobile to search and purchase products would help you in creating a creative lead generation strategy for your business.
Share Content To Educate, Not To Promote
These days, consumers are smart enough to know that you are simply creating content to promote rather than to inform and educate. And it is not a very good impact for your business.
Consumers appreciate businesses that educate them. With today's industry, they are already bombarded with salesy pitches and you don't need to add to that. Chances are they are just going to ignore you.
Consumers need content that can provide them with relevant and valuable information. They love to see content that will inspire and motivate them to do action. To do that with your content, put your focus on your consumers rather than your business. Set aside your intention to sell products or offer your services. Focus on providing them value and you will eventually attract followings that can drive traffic and attract leads in the process.
Overall, Be Consistent in Your Lead Generation Ideas
Whatever lead generation tactics you try next, make sure you are consistent. Consistency in creative business marketing is the key.
You have to be consistent in making content and approaches that are useful for the audience. You have to be consistent in providing them a solution for their changing needs. And lastly, you have to be consistent in implementing strategies that understand their buying journey – from awareness to decision.
Author Bio:
Al Gomez is the man behind SEOExpertPage.com, Dlinkers, and UnliDeals. With more than nine years of experience in digital marketing, he enjoys supporting smartpreneurs like himself achieve online success. Connect with him on Twitter (@dlinkers).