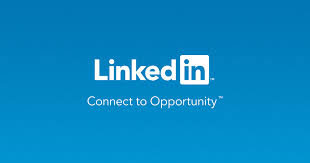 9 Great Tips to Improve LinkedIn Leads
As the social media craze continues to grow every day, businesses and individuals are finding innovative and novel ways of driving awareness and generating leads through exploiting the available social media platforms. If a business or an individual is looking to gain more leads in the market, they are missing out if they are not capitalizing on LinkedIn.
LinkedIn is, irrefutably, the largest online professional network in the world with about 450 million users. LinkedIn's popularity is not waning anytime soon, with more professionals signing up at a very high rate. LinkedIn is currently the world's most-used social network by most key industry players and decision makers.
Whether an individual is using LinkedIn as a beginner in networking through social media or seeking for ways to develop their engagement and activity on their social media pages, here are some of the most compelling reasons why this social networking platform should be a priority for anyone looking to generate more leads.
First, LinkedIn is a widely trusted source of news and a platform for offering advice and disseminating information among the members of professional communities. LinkedIn allows users to engage with other professionals and key influencers in their networks. Through commenting and sharing content with individuals that share similar interests and ambitions, the users get to develop their profiles and get potential leads.
Additionally, LinkedIn provides its users with the platform for developing authority in their specified fields by sharing useful content as they, simultaneously, look for prospective leads. Through LinkedIn, an individual or a business is capable of gaining insights on the users who actively view or leave comments on their pages. This provides grounds for starting a professional relationship with the users. It is also worth mentioning that, whatever one's expertise or a company's specialization is, it is important to always share their opinions on a given subject. This is because there are users who are willing to listen to what experts have to say, regardless of their field of expertise.
Also, through managing an active LinkedIn profile that shares valuable and relevant content enables users to develop their positions as great thought leaders. Cementing one's position as a thought leader is a great way to create a network of users who trust in one's ability to lead. Besides, this can be used as a fantastic opportunity for companies to generate leads to their businesses from among the circle of users that resonate with one's thoughts.
Tips about Improvement of LinkedIn Links
1. Converting a Company's LinkedIn Page into a Lead Generation Page
For one to get leads on LinkedIn, they have to work hard to generate the leads. Leads won't just fall on someone's laps without working for them.
One of the most effective ways of generating leads is by turning a company's LinkedIn page into a dedicated lead generation page. The company page should be structured so that it leads to conversion action so as to generate leads. The company page should allow for redirection of users to the company's website. The click-through to the company's website could either be from the company's description on the LinkedIn page or from the LinkedIn Recent Updates page. This is, certainly, the most effective way for redirecting leads and to a company's website. Making the company's website conversion-ready is the company's sole responsibility. Basically, those are the steps for company page optimization.
2. Creating a Page for Showcasing the Business Brand
Not long ago, LinkedIn created extra pages for allowing businesses to individually promote their brands which are considered as the businesses' extensions. Showcase pages provide the perfect opportunity for companies to segment the inbound traffic in LinkedIn. If a company is capable of creating a business unit that can be directly connected to a particular audience, then they could as well create a page for showcasing this particular unit. Ideally, a showcase page is supposed to target a particular segment of customers.
3. Using Advanced Search
The aforementioned tips are essentially inbound strategies for generating leads. Using advanced search, on the other hand, entails performing searches to get prospective leads Generating leads is, indubitably, not an easy task as leads won't come to find the business, therefore, the company should put in the effort of looking for the leads.
The advanced search functionality allows users to easily identify the type of people that they target based on their products or services. The advanced search is the most powerful tool for finding prospective leads directly.
4. Saving Previous Searches
Saving searches is an incredibly effective way of staying active in the process of looking for prospective leads. One should understanding that generation of B2B leads is never a one-time and done activity. The individual or organization seeking to generate leads has to remain consistently active so as to get a steady or close-to-steady pipeline of leads and sales. With saving searches, one not only finds the required search with ease but also they are able to set alerts for any relevant and matching searches by other users.
5. Capitalizing on Searching for Groups
Searching for people individually is a detailed approach of looking for prospective leads. Individual search is an effective one but using search groups is even more effective. There are millions of groups on LinkedIn and, therefore, it is safe to say that one can get a group in virtually any niche.
The best way of finding blocks of leads is by searching for groups, joining these groups, maintaining an actively engaged profile in these groups, and nurturing leads through this approach. To become part of a group, one only needs to perform a simple search using a relevant string of keywords and then proceeding to send a request to join the group
6. Starting Groups
Being a part of a group on LinkedIn offers a wide range of opportunities in networking. One of the most effective ways to reap even more from the use of groups is by creating one. As a user joins more groups and interacts with the members of different groups, they may identify an opportunity for creating another group on a field or subject that has not been addressed by the available groups. When one creates a group and becomes a sole moderator, they gain more recognition and cement their position as a leader if their creator positions themselves authoritatively. This is a surefire way to target and gather an audience that is interested in a particular subject or field.
7. Publishing Useful Content
LinkedIn provides its users with a powerful platform for publishing their content. If a user has publishing access, they should capitalize this platform in publishing their own content and thus gaining more exposure. The majority of LinkedIn users who publish content on LinkedIn have reported massive success in generation of leads through this way.
8. Make a Good Headline and Summary
There is always a tendency to pack too much or too little in your headline. It is the first thing that anyone viewing your profile will see. The summary is used in tandem with the headline, so make sure they match. If both of these do, then psychology dictates that the person reading your profile will want to research you more, potentially resulting in conversion and lead.
9. Keep Your Content Fresh
Being interactive and having the discipline and regimen to actively share new content isn't everybody's strong suit. However, you can make yourself try and publish new content at definite intervals. Turning this into a habit makes it more enjoyable and, therefore, brings you more organic leads.
Why you Should Start Generating Leads Using LinkedIn Immediately
Generation of leads to a business or even an individual site is a broad-level strategy that gives the users with unlimited freedom for tracing down to even more precise approaches. LinkedIn provides users with innumerable opportunities, and it has cemented its reputation as the undisputed leader in lead generation and B2B marketing.
Nevertheless, without the right skills and the requisite knowledge in promoting one's brand, the idea of being successful in generating leads through LinkedIn becomes just another marketing pipedream. It is, therefore, imperative for users seeking to generate leads to learn and master the essential skills and the most effective strategies in marketing their business brand.
Author Bio:
Being a content marketer at The App Solutions, Michael Shannon strives to help brands to plan effective business strategies including creating, publishing and distributing content for a targeted audience online. With 5 years of rich domain knowledge, he loves to share his views on modern technologies through his well-researched content pieces. You can follow him on Twitter.