6 Proven Ways To Get Leads For Your Consulting Business
Cold calling or just blasting messages to a purchase list are inefficient methods to get leads. If you want to increase the list of your potential clients, you need to think of lead generation as a funnel. You need to meet or visit potential clients to be able to gauge their lead worthiness.
If they appear to be bona fide leads, you need to see whether there is sufficient scope for business and whether you have the resources to fulfill their needs. Once both these questions are answered, you can then identify opportunities that can grow your clientele. But it all starts with meeting prospective customers and generating leads.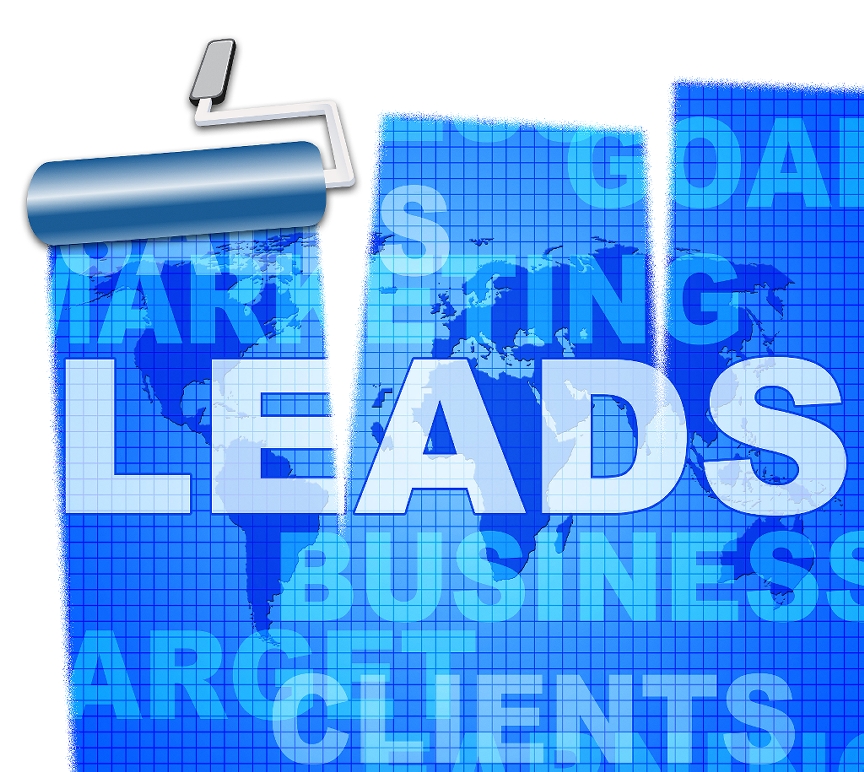 1. Website / Blog
If you have a website to market your services and show customer testimonials but if it does not appear on top of Google's search results when key words related to your products are searched than even the best of websites will fail to generate traffic.
So for example, your services are geared towards local businesses and your company is an internet marketing company, situated in Carlsbad, California. When a prospective client types in the keywords "internet marketing Carlsbad", your company should be among the top three search results.
One way to do this is to have a blog on your website and make efficient use of it. Though there are many different ways of generating leads, customer acquisition consultant Grigoriy (Greg) Kogan has blogged about the importance of blogs for lead generation. The takeaway from the experience he shares is that blogging is an effective way to attract clients.
Some examples of successful blogs are Bridge Group Inc, Anthony Iannarino and Sales Benchmark Index.  Craig Rosenberg in his blog has highlighted and explained the efficacy of each of the mentioned websites' online content. He has argued that valuable and informational content gets shared which then builds a brand. And once you have a recognizable brand, people come find you.
Aside from interesting content, blogs can be powerful lead generators with the power of Search Engine Optimization (SEO). You can get great results if you have a sufficiently high volume of search engine traffic. By creating a regular publishing schedule for your blog you can drive search engine traffic while producing high quality content that gets shared by others and optimizes your website for search.
2. Social Media
Social media is a powerful tool to build an online presence for all kinds of businesses. At one point social media may have been for entertainment, but its popularity as a platform for advertising is growing at a tremendous rate, from $16 billion in 2014 to nearly $31 billion in 2016.
The US is the largest social media advertising market in the world with more $9.4 billion spent on social media ads in 2015. It can be used for variety of purposes, whether it is getting a feel of the market by sharing ideas, or whether it is answering questions to build brand awareness.
Social media has many facets from Facebook to forums. By participating in communities that are populated by your prospective client base, you can form a positive image to generate leads. When using social media to interact with existing and potential customers, be sure to show your fun side. A brand that has a personality is more memorable and better able to attract followers.
To attract followers you need to know where your customer base is. Facebook, Instagram, LinkedIn, Twitter and Pinterest are just some of the platforms where you can attract your customers.  You may not have the time to invest in each of these platforms so you have to pick and choose ones that will bring optimum results -  be where your customers are.
3. Referrals
I personally believe that referrals are the most powerful tool for lead generation. "The easiest way to promote yourself is to do your job really well with the clients that you already have," says entrepreneur, consultant and owner of Big Fish Nation (a developed firm designed for female business owners, based in San Diego) Lorin Beller Blake.
Referral marketing is strong because only those will refer you ahead who have been satisfied with your hard work and commitment. Thus, the lead that you have been referred to starts off on the right foot with a predisposition towards your credibility.
So much so that 84% of consumers trust referrals from people they know, as per statistics published by AC Nielsen. Another statistic by Boston Consulting Group states that consumers rely on word of mouth 2 times to 10 times more than paid media.
Doing a job well is one of the best ways to advertise your services, especially if the client agrees to write reviews and testimonials of your services which you can then post on social media and your website.  Thus providing excellent customer service and paying attention to relationship management are crucial aspects of your job as a consultant. "We might throw dollars out thinking it's going to be a shortcut but what we really need is that due diligence", says Blake, emphasizing the importance of referrals.
4. Networking
Focus on quality rather than quantity when it comes to networking.
Networking covers many aspects. It does not only mean going to events where your prospective clients will be present to shake hands and exchange business cards, though you most certainly should do that. "The real definition of networking to me is building relationships before you need them," says founder and CEO of Boston based Effective Networking, Inc., Diane Darling.
For networking, the key to success is to remember less is more. You have to focus on creating, building and maintaining quality relationships rather than focusing on quantity. Tap into your current networks and relationships to keep tabs on what opportunities there may be that could be a good fit for your background and skill set.
And as important as social networking platforms are to do this, they do not decrease the need or importance of face-to-face interaction. Giving face time to potential customers is how you create quality relationships.
A good way to have potential clients approach you for networking rather than you having to chase them is to speak at events. By getting up in front of a roomful of existing and potential clients and speaking on a topic you are an expert on increases your credibility significantly. Furthermore, you get great video/audio clips that you can post on social media and your website to further boost your image and expertise.
5. Surveys
This method of lead generation requires investment and follows the adage of 'give a little to get a little'. By investing in creating and conducting surveys specific to your industry, you signal thought-leadership of your brand and gain notoriety.
Furthermore, strong surveys earn citations and links from trade publications, blogs and other websites. Other than your own website, try publishing your findings on external blogs and websites as well. This will increase your visibility and help build you a reputation. Surveys also help gather information and data that you can use to develop and improve your sales strategies.
Another way to fuel engagement with potential clients is to design and publish online tests and quizzes. They are excellent online lead generation technique because there is almost something magnetic about them. If you look at your Facebook feed, you will see that people are drawn to filling out tests and quizzes though ideally your test should only be attractive to the target audience of your service.
A great benefit of tests and quizzes is that they can be used to create a database of emails. By asking for the respondents email addresses and contact information, you are instantly in a position to attract a whole lot of fresh leads.
A point to be considered is the placement of request for the email address. By asking for the email address before the test you gain addresses of users who do not actually complete their tests. On the other hand, people are more likely to give their email addresses at the end of the quiz because filling out the quiz has made them invest time in you.
6. Webinars
Webinars are handy for cementing the relationships you have built through networking. For example, you have a prospective client base on a Facebook group in which you participate by asking and answering questions, sharing ideas, tips, insights and inspirations or by offering your services as help.
After engaging with your audience for a few months, you can further build your relationship by offering them something free like an e-book or webinar in exchange for their phone number and email address.
Then you can follow up with a call straight away or you can keep sending them similar high-quality content until they contact you back. Another example would be speaking at media or vendor company webinars. One of the best features of webinars are that you can gain visibility, build trust, and offer your value proposition all while connecting with potential clients.
Whether you are a small company or a big company  with over a 100 million customers, you need to actively generate leads to grow.
Delivering excellent services, creating, maintaining and nurturing existing and potential clientele, making yourself visible through social media, webinars and surveys and posting interesting and informational online content are the best ways to ensure that your lead pipeline is never dry.
Author Bio:
Erica Silva is a blogger by choice.  She loves to discover the world around her. She likes to share her discoveries, experiences and express herself through her blogs. Currently, she is associated with Airg team for development work. Check out her firm's performance reviews.