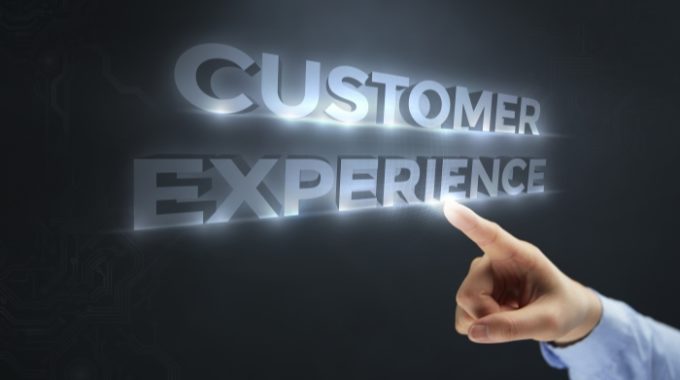 3 Ways to Design a Flawless Customer Experience
If you're a business owner, you've undoubtedly made customer service a major priority. You've figured out a way to make a customer's time in your store or office simple and carefree. For customers that walk in through your front door, you've got their experience covered. But what about the flawless customer experience you offer online, for those who enter your business through its digital front door?
For small businesses, online customer experience can get lost in the mix. However, it's important to remember that your website is often the first thing your prospective customers see. If it's hard to use, complicated to navigate, and lacking the vital information they need, chances are those prospective customers who entered your digital front door may never enter your real one. So how can you design a flawless customer experience online, one that matches the experience you offer off the web?
1. Focus on usability
Usability is how simple your site is for users to navigate and understand. Are your "call-to-actions" clear? Do you even have "call-to-actions?" Do your visitors know what to do? Do you want them to buy a product online? Visit your store offline? Fill out a form to get more information? Whatever you want their end goal to be, you should make sure their path to achieving that goal is simple.
For example,
Make sure there's a navigation menu on your site.
Organize your pages so their topics are clear.
Focus on keeping content short.
Make sure your design matches your business's environment.
Match color schemes and use an easy-to-read font.
Users will flee if your site doesn't look credible or trustworthy.
2. Show your subject matter expertise
Trustworthiness is huge when it comes to customer experience and one of the best ways to showcase how trustworthy your business is by becoming "subject matter experts" in your field. Whether you own a used bookstore or a doctor's office, start a blog. Show online visitors that you know your industry so well you can consult others on its ins and outs.
Blogs should be updated regularly and not be too long. Long-form content isn't engaging to too many web visitors, especially those in a hurry. Make content easy to scan. Think of today's most-read pop culture or technology sites, like Buzzfeed or TechCrunch. They focus on engaging graphics and numbered lists written in an everyday voice. It's what keeps people coming back for more.
3. Be transparent
Before shopping at a new store, or eating at a new restaurant, what's the first thing you do? Most of us visit review sites and see what others have to say.
As a result, many businesses have incorporated transparent reviews and feedback pages on their sites. When you showcase customer feedback (both the good and the bad), you're showing customers that you truly hear them, and listening to customers is always beneficial to their experience. Posting reviews publically on your site doesn't only increase trustworthiness among customers, it also shows your employees how they're doing, and gives them something to work toward.
Not ready to take the step of posting unfiltered reviews online? Videos and "About Us" pages with company bios and pictures are a sure way to remind customers that your business is made up of people just like them.
You've worked hard to design a flawless customer experience offline. Now, it's time to do it online. From making your site easy to navigate to giving your customers a voice in real-time, use your website to show customers that the experience you offer is honest, professional, and second-to-none.
Author Bio:
Kyle H. David has made a career in technology and entrepreneurship for nearly 20 years. In 2001, he formed The Kyle David Group, now KDG. Over the past 16 years, KDG has grown at a rapid pace, attracting clients ranging from the United States Senate to major financial institutions, international nonprofits, and Division I universities.