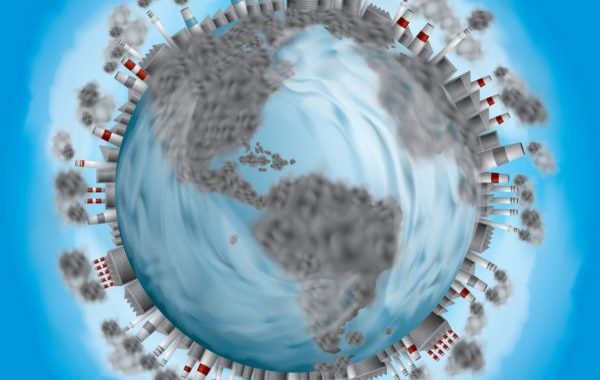 5 Tips On How To Omit Content Pollution on Your Blog
Do you remember the last blog post you've read? What was the content there like? Was it informative or dull, compelling or boring, clearly structured or chaotically arranged?
If it was engaging or jaw-dropping, that's the right content. You probably followed it smoothly, naturally, without any effort. But if it was just a cluttered mix of words that didn't make any sense and left you thinking "What have I just read?" — that's content pollution, which is bad.
The matter is that blogging is so much more than writing posts in social media. It's that creative medium that provides readers with both the information and a pinch of entertainment they want to digest. And generating effective blog content means nourishing the audience with compelling and original texts they find truly engaging to follow.
If you are wondering how to write a blog post that hooks and is devoid of content pollution, keep reading this article and learn five tips to make the most of your text entries.
#1. Headlines Speak Louder Than Text
Statistically, 80 percent of people who visit blogs and read posts pay attention to headlines in the first place. And only 20 percent of them make it to the stage of reading the whole text. Surprised? Don't be, because the catchy headline is one of those essential blog components that make readers stop skimming through and read the rest of the content. The logic is simple here: the stronger the headline of any blog post, the more eye-catching the filling is for your readers.
Yes, creating a creative headline is a challenging task. That's why you need to devote as much time as required to this part. If nothing springs to mind at this point, do something that brings you inspiration. Meditate, eat chocolate, read a book or take a walk. Then, take a seat, try to come up with several headline variants for your post, and opt for the most suitable one. Once you see that the juice is totally worth the squeeze, it's time to move on to the next part - the content.
#2. Aim for Personalized Content
Let's make it clear: your blog is about bringing value, not copy. Your readers are not robots; they are humans. Therefore, the content you create should be personalized, aimed at educating, entertaining, teaching, or instructing. The ultimate goal is always the same: your content should answer people's questions, solve their problems, teach something, evoke emotions and make them discover new things that cannot be shared in any other source.
To make sure that your blog doesn't have content blunders, try to put yourself in the readers' shoes and answer these questions: "What do I expect from reading this post? What value does this text bring personally for me?" As long as you're certain about your answers and know that they align with the target readers' interests, you can generate worthy texts that'll spark engagement.
But how to make readers fall in love with your content from the first glance? A really nice and time-proven way to post ideas is to tap into the power of storytelling. This approach is especially useful when it comes to introducing the post. Such elements as personal anecdotes, descriptions of failures or remarkable life stories help to put readers into a unique setting of your story right from the first sentence. And once the opening lines capture the audience, they'll want to read the rest of the text as well.
#3. Pay Attention to Structure
People always wonder how to start a blog, assuming it's easier than it seems. But as soon as they create it, they often overlook the proper arrangement of the created content. Instead, they intuitively include vast blocks of texts just to fill the blog with information. Nevertheless, this only makes the blog a tough pill to swallow.
The thing is that the visual look of the posts matters no less than the idea they communicate. And just like you want to get rid of clutter in your apartment to easily find necessary stuff, the same you'll want to do with blog posts. Strive to divide your text into logical, readable sections. Also, make sure that each paragraph explains a separate idea and is not longer than four or five sentences. Add subheadings if necessary to navigate your reader to relevant sections, or insert bullet points if you want to list something.
This way, the structure of your blog post will be a perfectionist's paradise, making the information easily scannable and understandable for others. If you want to start your blog but have no idea which information to fill it with, use an essay writing service. This platform can provide you with customized content fast and for a reasonable price.
#4. Place Quality Over Quantity
Content creation is a demanding task, as it requires great commitment and dedication. In the framework of blogging, one can judge the results of such hard work from the content lengths. Of course, there's no universal rule for writing a one-size-fits-all amount of words for the blog. The word count largely depends on the blog itself: its style, the topics it elucidates and other crucial factors.
The "less is more" rule applies to all blogs collectively, but only given it's a valuable and helpful piece of information that has a clear point. Less here stands for approximately 700 words, whereas more is 1500 words on average. These are only rough estimates, and the sky's the limit in terms of blog postings. However, keep in mind that hefty texts will eventually make your readers bored. Find the middle ground, define the word limit for your posts, and keep up with it so that visitors could know how much time they need to devote to reading your content.
#5. Carefully Proofread and Edit Your Posts
As mentioned before, successful blog posts contain the elements of entertainment, but also render factual information. Such texts are considered unadulterated, without content pollution. And to make your posts reliable and trustworthy, you need to back up statements with statistics or claims from opinion leaders.
Considering that truth is a priceless asset for any blogger, it's vital to link the content to credible and authoritative sources whenever necessary during content analysis. If you want to gain more trust from your readers, the first thing to take into account is quality websites. You can cite them in your texts, and thereby increase blog readability and shareability twofold.
Another important step on the way to creating meaningful posts is proofreading. The human factor is always present during the process of writing, which means that some content defects are not a rare occasion regarding blog posts.
A surefire way to decrease and eliminate careless errors and spelling mistakes is to use proofreading tools. Grammarly, for example, is one of the most reliable online sources for checking and fixing both minor and major text issues. This tool uses an algorithm that detects the whole spectrum of possible inaccuracies, starting with punctuation and ending with grammar. Arm yourself with this program, and save loads of time checking mistakes all by yourself. Then, you can concentrate on rereading the post and publishing it manually, or using your favorite post planner.
Content pollution is a headache that prevents worthy information from thriving and bringing value to readers. The Internet is contaminated with useless content, begging to breathe. The primary mission of bloggers, writers and contributors is to clear up the road to original and helpful content. And whatever the topics of your blog posts are, they mustn't be vague. They need to close the intent of readers. So if you feel responsible for spreading meaning into the world through your blogs, use these 5 tips and get ready to create new masterpieces.
Author Bio:
Bailey Belmont is a professional writer, blogger and learning geek. She is here to share her thoughts and ideas on how to use writing to expand our personal and professional frontiers
To read more blog content advice on Marketing Eggspert please click here.