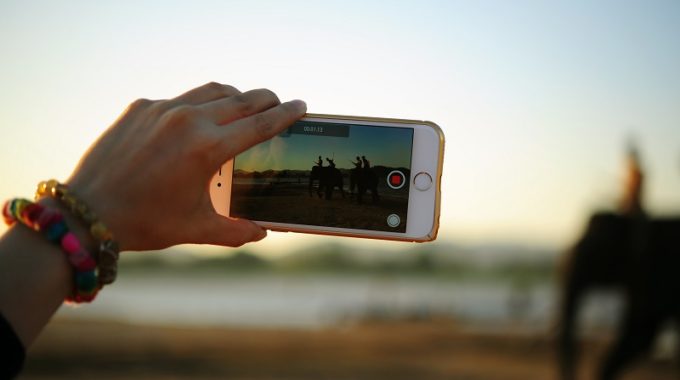 Live Streaming Part 1: How to Leverage Live Streaming to Grow Your Business
Discovering new strategies to grow your business is difficult. It is even more difficult when your competitors are following the same tactics. To differentiate yourself in the market, you need unique marketing ideas, and that is where leveraging live streaming can come into play. 
It is no secret that videos in general, bring in tons of views, traffic, and engagement. Cisco says that by 2020, over 82% of all internet traffic will be video. When it comes to live streaming, the online audience spends three times more time watching live videos than normal videos. Live streaming is one of the fastest-growing industries out there, mainly because of its potential to reach a broader audience in real-time. When you interact with your audience on a personal level, you instantly create an authentic connection with them. 
Tips to Broadcast Successful Live Videos
Despite the natural potential to leverage live streaming to capture the attention of an audience and foster real-time engagement, many businesses fail with live steaming just because they try applying popular technologies without following the basic principles. Keep in mind that live streaming techniques change over time, but the fundamentals remain the same. So, it is important to learn the basics before hoping to find success with your live streaming efforts.
1. Leverage Storytelling That Matches with Your Audience Interests
Storytelling is a powerful tool to engage users. However, you need to ensure that you are narrating a brand story your audience wants to hear. To tell a story that matches up with your audience's views, you need to understand your audience really well. You need to know their preferences, behavior, what makes them feel good or bad, etc., to create stories around their interests. 
2. Create a Plan Before You Start the Live Sessions
Although live videos are presented in real-time, you can make a live streaming business plan ahead of time to present your live sessions the best way possible. Plan how you want to deliver your content, what to ask your viewers, and how to take it forward. Additionally, announce that you are going live to let your audience know about it ahead of time. 
3. Keep it Real
When you go live, make sure you are portraying your authentic self before your audience. By its very nature, live streams are more unpolished than pre-recorded videos and showcase the real side of your brand. If your live videos look like an advertisement, your viewers will not enjoy it. Be real and transparent in sharing your business values and keep promotional elements to a minimum. 
4. Encourage Users to Participate
If you can turn your viewers into promoters during your live broadcasts, you will reach more potential customers effectively. During your live sessions, encourage users to participate through comments. Also, make it a practice to address your audience by their usernames to establish a personal connection with them instantly. Giveaways are also a great way to encourage the audience to actively participate in your live videos. Give away products or samples to increase reach and engagement. 
5. Create Catchy Headlines for Your Broadcast
It is no secret that headlines are the most important aspect of any video. If your headline is poor, nobody will care about clicking on the live stream. Not just that, having a detailed title and description for your live videos also helps in optimizing your videos for search engines.  Come with informative and descriptive titles to generate more views.
6. Publish Co-Branded Live Videos
One of the proven ways to grow your audience is by creating relationships with brands that already have an audience in the industry, but who aren't your direct competitors. In this way, you can create co-branded content that both brands can utilize for their growth. Look for relevant businesses from the same industry to collaborate with so that you can get introduced to different audiences to grow yours.
7. Craft Exclusive Content for Your Audience Base
Depending on the platform you use to leverage live streaming, you can create private groups for your audience and share content only with those who are in your private community. This kind of exclusiveness creates an atmosphere of personalization that most people love. This is a great way to show your audience the value you are offering them and build awareness of the top quality content you produce consistently.
Will You Leverage Live Streaming?
The future of live streaming video is big and the booming industry is expected to be worth $70 billion by 2021. Live videos motivate audiences from around the world to connect in real-time with the brands they love. Live broadcasts bring traffic to your business, foster engagement, and capture the attention of your viewers. Plus, live streaming is free, and it doesn't call for great investments.  If you have not started incorporating live streaming to your business strategy, now is the time to get started with it.
Next week, learn 6 live streaming tactics to engage your audience.
Amanda Smith is a marketing consultant at StreamHash, a company that provides the one-stop solution for live streaming business. I am expertise in strategies to engage customers and improve business opportunities. Interested in marketing communications and like to keep abreast of new trends and development.