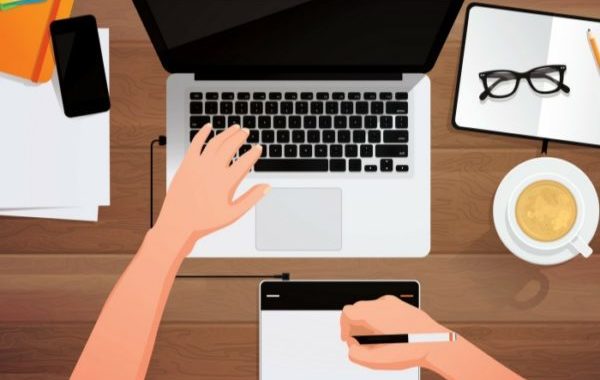 How to Identify (and then fill) Content Gaps in Your Niche
The saying goes that 'content is king', and all cheesy clichés aside, for an online business it's undeniably true. Content comes into every single aspect of owning and running a website - from your basic web page, to your blog section, your content marketing strategy, your product or service descriptions - and even the content you choose for your paid advertisements!
Whether you're a trained writer, a product person through and through or a social media wizard, novice or newbie, to succeed online you're going to need to get to grips with content and its many forms.
However, where many online brands fall short is by not placing enough emphasis on the importance of content for their business. Everyone knows that you need text on the page and in order to conquer google your SEO must be on point - but few businesses understand that the secret to increased conversions, repeat customers and cementing yourself as an authority within your industry is to create content your customers actually want to read.
That might sound straightforward, but we get so swept up in what Google wants that we can often miss the point altogether - creating relevant, insightful and useful content for current, potential and future customers.
A great way to dominate your market, keep your customers interested and strike fear in the hearts of your competitors is to own the content gaps within your business niche, which can be easier said than done - unless you know how!
This article will take you through how to identify (and then fill) content gaps in your niche, resulting in a greater online presence, a fantastic resource for your customers and a clear content strategy that will increase conversions.
#1. Google
If you run an online business, Google should already be your best friend. However, did you know that it's actually super useful for finding content gaps for your business niche?
First thing's first, is to take a look at your general stats in terms of traffic, bounce rate and your user journey. Which pages on your website are most popular? Which pages have the highest on page time? What are your customers looking for?
This information will let you group your content into sections - which themes or categories of content are popular? Do these reflect the product or service you're offering? If so - great, do more of this content. Take a look at the content that you're already creating and see if there are immediately any gaps you can identify.
If you're creating content about some of your main products or services that doesn't seem to be doing particularly well with your audience, you can immediately find a space to work from. Why aren't they engaging? What do they want to read? How do you get more eyes on your main services - what questions do you need to be answering?
These are all great starting points when it comes to thinking about your content.
#2. Keyword Research
To take your research to the next level and truly understand which types of content you need to be creating to fill the niche, you're going to need to do a little keyword research. There are a number of tools that can help you do this, and a great deal of tricks of the trade that will make your life a lot easier.
First thing's first, if you use Google AdWords - its built in will let you see a report of the different keywords users are typing in to come into contact with your content. Google also has this functionality, and so does Webmaster Tools. Each of these platforms will let you see a report of which search terms are bringing users to you, and from here you can start to figure out where the gaps are.
Are you creating content which matches the search queries that are bringing people to you? Can you create more content to meet the themes you're discovering? Does the content you already have answer the questions your audience is asking?
Google Keyword Planner is an excellent free tool that will present you with some great keyword opportunities. You can pop in a selection of key phrase and it will suggest plenty of similar phrases surrounding the same topic, as well as the search volume attached to those phrases. This will let you see which types of things your future customers are searching for and immediately identify which keywords you're neglecting with your content.
A fantastic free tool that really helps you visualize your content gaps is AnswerThePublic, which presents your search terms in a really visual way, helping you to easily spot content gaps in the questions the public are asking. Simply pop your keyword in and you'll be greeted with a huge selection of different questions that the public are asking about your business niche.
#3. Competitor Analysis
If you want to successfully identify content gaps within your niche and then, of course, fill them - you absolutely need to do some competitor analysis.
The beauty of identifying content gaps is that they needn't necessarily be areas that neither yourself nor your competitor has covered. While finding a space in the market that has previously been untouched is quite an advantage and is an area you should certainly explore, there's no reason why you can't put your own spin on a topic which has done exceptionally well for your competition.
Using something called the Skyscraper technique from digital marketing expert Brian Dean, you can identify some strong keywords your competitors are working from, or pieces of content that are doing well for them, cover it in your own unique way and style, adding value where you can - and then publish it for yourself, utilizing their research and backlink profile to benefit your own content.
In order to see which types of content and keywords your competitors are utilizing, you can manually take a look through their blog sections, or you can rely on some nifty tools to help do the hard work for you.
Ahrefs is a great tool to help you do this, and if your budget doesn't quite stretch to a full trial, it offers a free 14-day trial to get you well underway. Its built-in content gap feature will immediately present you with some keywords and phrases you should be targeting with your content strategy moving forward.
Similarly, SEMRush will give you an excellent oversight for which types of keywords you're doing well with, and which areas your competitors are dominating, allowing you to form clear gaps for your strategy moving forward.
A great free tool that will present you with excellent content opportunities is BuzzSumo. Simply pop the URL of your competitor into the search bar, and it will present you with a list of their content which has received the most social shares.
There are a few things to bear in mind when you're utilizing these tools - can you take some popular content your competitors are creating and make it better, adding more knowledge and bringing more benefit to your customers? Do it! Are there areas you're writing about that your competitors aren't? Build more content in this area. Are there sections you're seeing where no one is covering? This is a content gap - now's your time to put it right!
A super handy and positive side effect of competitor analysis is that you get to see which pieces of content are being linked to the most, which could help you create content that will acquire lots of authentic links and benefit your SEO too.
#4. Social Listening
A great tip for identifying content gaps for you to fill within your business is to utilize social listening and find out what your potential customer base are saying about your industry without necessarily consulting them directly.
Search for hashtags or phrases that relate to your brand, product or service across Twitter and Instagram and see which kinds of results you get.
Is there a common question or complaint coming up? Is there a piece of content that's being consistently shared that you can build upon? Is there a theme that keeps coming up that your blog section isn't covering?
You can do this directly through the Twitter or Instagram apps, or use Hootsuite and set up social listening for your key phrases or terms for an automatically compiled list that you can access at your fingertips.
Be sure to check your social listening regularly for inside tips your competitors might not be aware of. Your potential customers are who you are trying to draw to your website with your content - so let them tell you what they want, even if it's not directly!
#5. Consult your Customer Service Team
Your customer service team is the team within your business who work closest with your audience - and if you consult them, you'll be surprised at the insight they can have for content purposes.
Gather the team that handles your customer service calls, emails and social media channels and ask them to brainstorm about common threads/queries/issues they hear from your customers.
What themes are coming up? Can you create content which answers some of these frequently asked questions?
This is a tip that few businesses use, but when you consider their proximity to your audience, your customer service team are your secret weapon for identifying gaps!
#6. Ask the Audience
Take things to the next level for content that's guaranteed to resonate with your audience and just ask them what they want!
If you're active on social media channels and regularly engage with your audience either on social media or through CRM/Email, why not show them how important they are to you by asking?
You can ask which types of content they'd like to see from your brand, ask them if there's anything they'd like you to cover, anything they want less of, anything they want more of or anything they think you aren't currently offering.
The best way to stay ahead of the competition is to identify and then fill the content gaps in your niche - and with these tips, you should be able to start your journey to improvement in no time.
The main thing to remember when it comes to finding content gaps is that your work is never really finished. While these 6 tips should present you with a seemingly endless selection of content gaps for you to explore and dominate within your niche, you should conduct each step regularly to ensure that you're always on top of your customers' needs.
Author Bio:
Izaak Crook is the Content Marketing Manager at AppInstitute.com