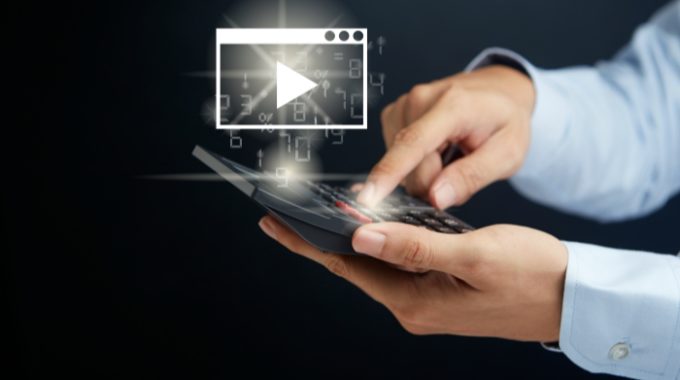 Video Marketing: How a Professional Service Works
In these times, more and more consumers are performing video search, and YouTube is generally considered to be the world's second biggest search engine. Hence, for any brand looking to ensure relevance and longevity, online video content is a must. In fact, it should be an absolutely integral part of any good overall marketing strategy.
However, despite all this, a surprisingly low proportion of businesses have video content available. But there are no two ways about it; a video marketing strategy will give you the edge you have been looking to have for your business.
Video Marketing: Where to Begin
Live DIY video is quick, easy and cheap. With the help of a smartphone, video content can be created and uploaded to YouTube and other social media platforms by anyone in just a few minutes. It's never been easier to get video in front of a waiting audience at such a low cost.
So with this in mind, why use a professional video marketing service?
For a start, there are so many more video production possibilities. When you approach a professional service, you welcome the option for an animated video. Animated videos are perfect for explaining complicated ideas in a really customer-accessible way. They're also great for brand uniformity, as well as for making your brand seem more sophisticated and professional.
Another simple answer would be to point out that even the best live DIY efforts are unlikely to match a promotional or explainer video created using the professional expertise and insight you would expect from a digital marketing agency. The reasons why are abundant.
Read on to find out how professionals approach video marketing, and why their expert insight not only makes the whole process a breeze but also a great investment.
How Is a Professional Animated Video Created?
To come up with a polished, well-executed animated video, these are the factors considered and the steps taken by the most experienced of video creators:
1. The Script
While some businesses may have a preference for a voice-free video with only sound and graphics, most clients require or desire scripted words to convey their message to potential clients.
Most reputable video agencies will ask their clients for an initial script. This is a great opportunity to make your intended business message really clear to those trusted with making your video before they begin. Also, this way you have some input (after all, you know your business best), plus you can then fully benefit from an agency's expertise in how to best convey your message to potential customers.
Once your draft script is in their hands, your marketing agency will endeavor to edit it for the following purposes:
Firstly, as discussed, your business message needs to be clear and have a high impact. At this stage, you should expect a lot of back and forth communication between you and your agency as the script is honed to perfection, both to reflect your brand, achieve your goals and to suit your audience, and really get the right message across.
Your script needs to suit the intended length of video and voiceover. Around one minute of voiceover would require around 150 words. It's worth pointing out that it's better for the agency to start out with more than the words required since unnecessary words can be easily cut to simplify your message.
Your script needs to sound natural and roll off the tongue. As professionals, your marketing agency knows best how to achieve this.
2. The Design
Once a script has been finalized and agreed upon by both yourself and the video marketing agency, the exciting design stage can begin. As before, the agency will be keen to get this exactly right and completely on brand, so expect a lot of discussion at this stage, too.
You may already have some ideas for how the video should look, or you may have no idea at all. Either is fine, and whichever category you fit into, your agency will work hard to create something that meets your approval.
Expect to see some sample styles at the beginning of this stage. The agency will be suggesting ideas that work well with your script and are a good fit for your brand and message. Your input will be important, and the process will go no further until everybody is in agreement in terms of a design principle for your video.
3. The Storyboard
The storyboard is where the script and the design idea come together. The voiceover script and music will be matched with the visuals at this point. They should complement each other at every point in the final video.
Because you will have agreed on a script and design principle, you'll have less input at this stage. Of course, the video will not be made until you have approved the final storyboard version.
This part of the process usually takes the longest; expect your agency to be working on the storyboard for a week or two, depending on the length of the video.
4. The Voiceover
Once both you and the agency are happy with the script, voiceover recordings can begin. You may wish to be the voice of the video or to use a professional artist. Your agency will accommodate either preference.
Video marketing agencies can access a large pool of voiceover artists so you'll have the choice of many different accents and ages, male or female voices.
Many clients are surprised by how long a recording session can take; remember, perfection takes time. Expect it to take a whole day!
5. The Animation
Once there's a completed voiceover and soundtrack, animation can begin. Animated objects can now match the voiceover exactly and the entire animation can now be created to match the complete soundtrack.
This is another of the more time-consuming stages. Expect it to take at least a week to get the animation and soundtrack matching perfectly.
6. The Finished Product
Once the animation stage is complete, you'll finally see your finished video! Once you've scrutinized it, your comments will be taken into consideration, and necessary tweaks will be made before the final signoff.
All in all, a reputable video marketing agency will usually complete a video from start to finish in around four to six weeks. In matters of urgency, a priority service can usually be arranged, although this will come at a premium price.
Why is Professional Video a Great Investment?
For a start, you're going to end up with a really great looking, on-brand video with a concise, customer-centric message. Knowing how to create this is a video marketing agency's field of expertise, after all. Thus, you'll certainly benefit from their creativity and technical expertise.
But there's more to it than that. The thought of needing to create video content is overwhelming for many. Placing your video marketing strategy in the hands of professionals removes the stress from what is a difficult area to master. It frees you up to focus on the areas of your business where your strength lies.
Best of all, investing in professional video releases you from the worry of bad content on your site. Poor quality video with technical errors, such as inferior audio or visual quality, wrong white balance or poor transitions will frustrate users. There's video content to worry about, too. Is the message of your DIY video clear, or will it leave viewers confused?
A professional agency will deliver a slick video and provide a great user experience for your site. Your site will appear up-to-date and efficient and give you an edge over your competitors. All this means that visitors to your site are far more likely to stay and buy your services or products.  
Author Bio:
Anthony Lam is the founder of Punchy Digital Media, a creative agency that helps organisations grow using animated videos and creative visual content. Punchy has a team across Australia and Asia and has worked with clients such as Apple, Westpac and the Australian Government, running campaigns and reaching millions of people.
You can read more articles on Marketing Eggspert about Video Marketing