Today I read an article on Mashable about a company doing something truly innovative (it's rarer than you'd think). The company, Solve Media, is replacing those annoying Captcha boxes with advertising.
But it's not annoying advertising.
So instead of seeing this at the bottom of a form you're filling out online: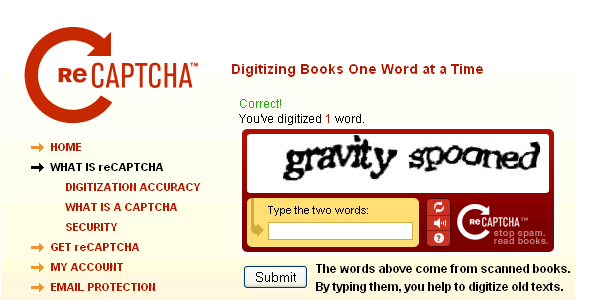 You'd see something like this: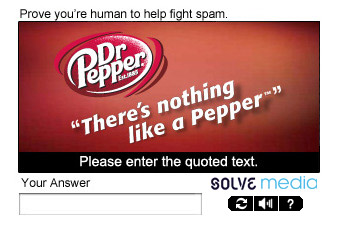 And I don't know about you, but I'd much rather type in a brand slogan than erstwhile foregone. Half the time I get the Captcha text wrong and have to start over.
And Solve Media has done its homework on how long we spend on Captchas. Apparently we're wasting a lot of time we could be doing more productive things:

In an era where it's getting easier to ignore banner ads and television commercials, I find Solve Media's solution to this problem refreshing.