Phone Calls and Conversions: How To Make The Most Out Of Your Phone Calls
Despite us doing business in the era of Web 2.0, with over 2 billion people active on social media platforms and marketing budgets shifting drastically towards online platforms, telephones continue to be of utmost importance. If you don't believe us, check out these interesting facts that are sure to get you rethinking your actions the next time your business phone rings:
25% customers give up on a company because they've been kept on hold for a long time
66% customers switch to the competition due to poor customer service
More than 85% customers are willing to pay as much as 25% more for good customer experience
Over 50% mobile searchers confirm they call a business following a mobile search ad
65% customers prefer to contact a business via phone
Have we got your attention now? Good.
To prompt you to rethink your marketing strategies and centering them on phone calls, here are some important tips on how to make the most of your phone calls to increase conversions.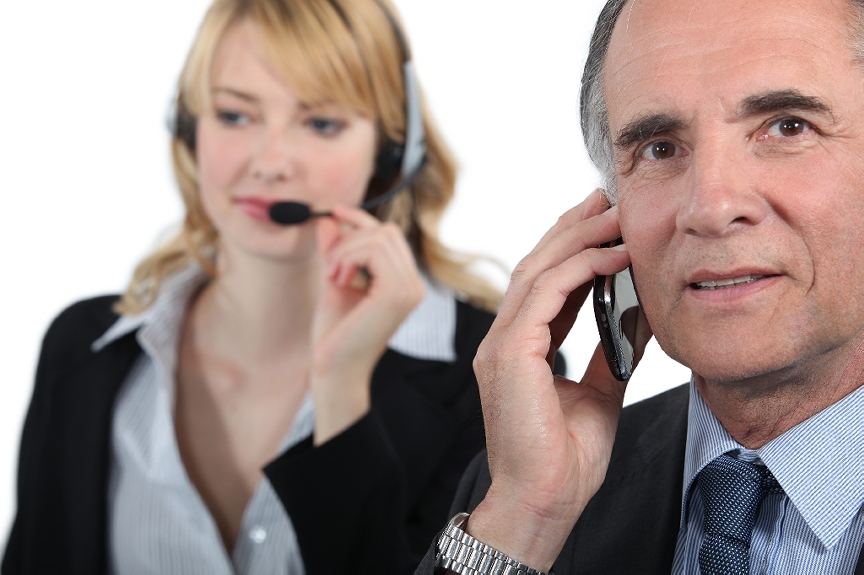 1. Try call-only ads to for increased conversions
Research has revealed that phone calls have 30-50% conversion rates against 1-2% for clicks, despite the popularity of display and PPC advertising.
Instead of focusing on ads solely to have prospects click through and fill a form, experiment with ads that limit a user's options to having to call your business. Text and image based ads can offer a range of options — fill a form, download something, watch a video, go along a sales funnel to the shopping cart etc. However, by limiting the options available and allowing for calls only, call-based ads increase conversion rates as they prompt potential customers to get in touch with your business.
Also, prospects that opt for call-only ads are closer to making a purchasing decision as opposed to those who click to find out more about your product or service. When the user makes a phone call to your business, your sales team is further given the chance to understand the customer's' needs, thereby handling his/her objections in a meaningful manner and closing the sale. If the entire sales journey is online, the moment the customer is unsure of how to proceed or has an objection, he/she will drop off.
2. Around the clock availability to minimize missed calls
A prospect, often, makes a phone call at the peak of his/her interest levels. However, if it happens to be past your business hours, you stand to miss that valuable opportunity. Upon his call not being answered, he may have tried a competitor's number or postponed the decision, to get in touch with you, which may not be followed through for various reasons.
In order to minimize missed phone calls, invest in a call centre facility or a good call tracking software that will pave way for you to follow up on any missed calls. Remember, every missed call is an opportunity handed over to a competitor on silver platter.
3. Record every telephone interaction
Recording phone calls allows you to keep a track of incoming and outgoing calls, gauge the pulse of prospects and customers, and assess your sales and customer service teams.
Listening to recordings allows you to gain a deeper understanding of your customers. You'll gain insights into:
their concerns
what is preventing them from making a purchase decision
what made them buy from you
their feedback of your product/service
how well your sales team is converting inquiries
capabilities of your customer service team in handling complaints and much more.
Even subtle clues such as tone of voice, pauses and questions can reveal a wealth of information that will help you tweak your marketing to increase conversions.
4. Utilise call tracking to tweak your marketing efforts
Tying phone calls to various advertising campaigns will help you track which advertisements worked and which media generated the best results, thus helping you make decisions regarding the best messages and channels for conversions.
Assign unique numbers to each medium or message and track which ones generate the most calls. Tweaking your advertising based on such solid feedback takes away the guesswork from your marketing efforts, while boosting conversions.
Conclusion
As you've seen, the above tips are based on research findings that have proven phone calls to play an essential role in marketing, sales and customer service. Therefore, it is safe to conclude that phone calls are extremely important in increasing sales and customer satisfaction, thus boosting conversions.
How do your prospects get in touch with your business to make inquiries?
Image: Photospin
Author Bio:
John Taylor is a long-time professional with over two decades of experience in analytics and communications technology. He works as the Senior Data Analyst at Fone Dynamics, a leader in call tracking, voice, and SMS communication. When John steps out of the office, he loves to spend time with his family and bike riding.