Emarketing: Why it Needs to be Part of your Content Marketing Strategy
Though not always a vital inclusion in the digital strategy of an organisation, e-marketing campaigns can work wonders for brand exposure and driving referral traffic to your website. In many cases, businesses will mainly promote products or offers in order to drive more sales in less busy periods. However, emarketing should be a regular, well-planned activity, that promotes both blog content and sales offers. So here's a few reasons and tips as to why it needs to be part of your Content Marketing strategy.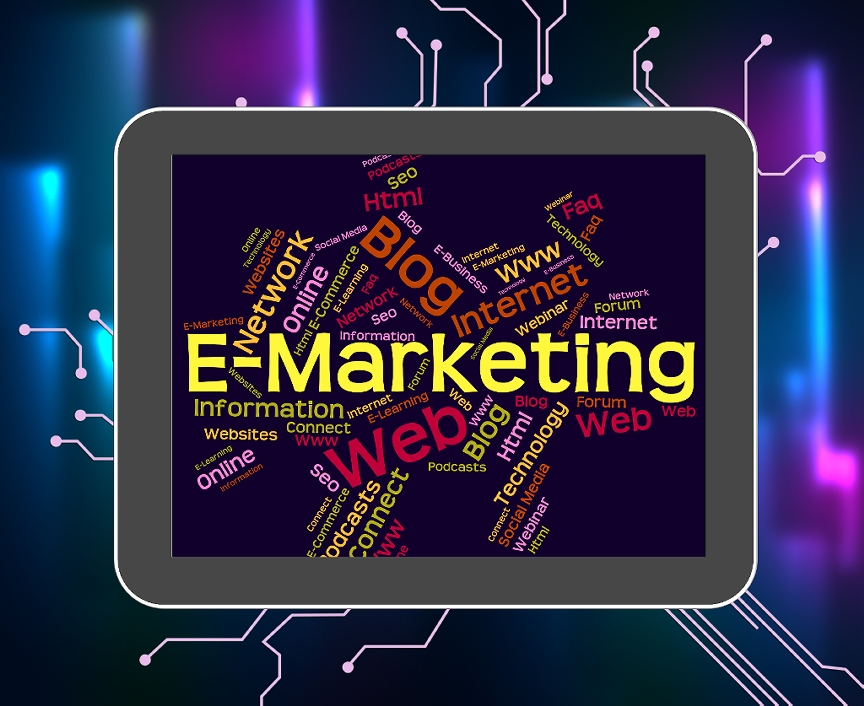 Referral Traffic
Increasing traffic to your website is one of the most common goals of any digital marketing campaign, and email marketing is an excellent way of doing so. When running an email campaign, naturally you'll be sending this to a list of existing and potential customers, which means that being selective about what content you'd like to promote is critical.
If it's too sales focused, it may come across as a bit pushy – thus, deterring them from buying from you.
If it's too content focused, will it convert potential customers?
Content is a key driver of any digital strategy, and onsite blogging is an absolute necessity for anyone looking to increase their presence online. Content calendar creation maintains the regular addition of fresh content to a website, but it also gives you material to fill your e-shot with. In turn, by promoting these pieces using email marketing, you're drastically increasing the chances of attracting more traffic to your onsite blog posts – which essentially promote your brand and its products/services anyway.
User Behaviour
Try to consider a typical user's behavior when interacting with an email you want to send out and formulate a hypothesis based on how you would expect a typical customer to respond to your email template. Subsequently, test the quality of your data by conducting a couple of trials with segments of your entire database, as this will give a better indication of your audience's engagement. Not only that, but you'll be able to analyze the interaction through the reporting tool of most email marketing software afterwards so then you can begin to refine your process.
In any case, to successfully increase referral traffic you should consider the following points:
Have a clear, thought-out strategy and messaging
Include ample links
Keep the layout simple and clean
Ensure to include Social links
Ensure Call to Actions are clear
Split Testing
Split testing is one of the best methods of understanding the behavior of contacts in your database, as you can create variations of subject lines, send at different times, and sender names. By including this within your overall strategy, you'll be able to generate a wealth of data pertaining to user behavior and interaction, which you can then use in future campaigns. Additionally, you'll be able to identify which contacts in your database show a genuine interest in your brand, products/services, or content. With this data, you'll then be able to deliver more targeted campaigns by promoting specific content to the right audience.
Tip: Be comprehensive with split testing, as the data you accrue will only serve to fuel future campaigns.
Database Segmentation
Segmenting your database enables you to adopt a much more targeted approach to the promotion of content in your email shots. For example, a global organization will need to segment their database based on time differences to ensure contacts receive the email at an appropriate time. Not only that but by classifying your audience first, you'll make it far easier to then segment your database and plan targeted strategies for each of your audience demographics.
Tip: Segment your data to ensure the highest possible open rate and heighten engagement
Summary
In short, emarketing is an excellent method of promoting your content, products, and services to existing and potential new customers. By delivering targeted content to specific segments of your audience, you should see a rise in engagement and interaction. Finally, harvest as much data as possible and interact with contacts who have had interacted with your email template.
Image: Photospin
Nathan Elly is the branch manager at Digital Next, a full-service digital agency based in South Melbourne specializing in responsive Web design, SEO, PPC, and social media marketing. He's a passionate digital marketer specializing in business development and long-term strategy, with experience from a multitude of SEO disciplines combined into a role that supports and progresses online businesses.